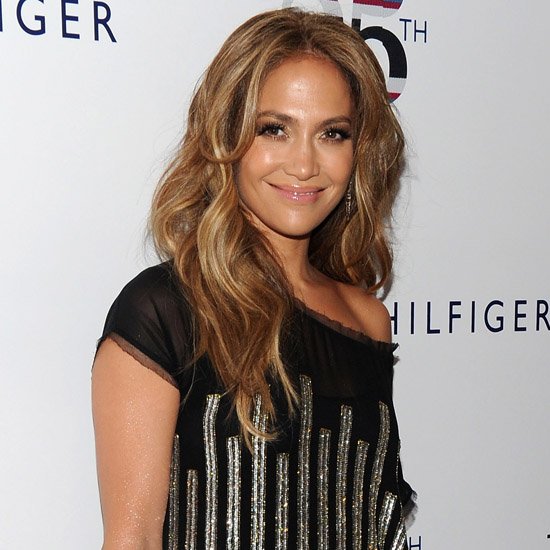 It's official. Jennifer Lopez will be an American Idol judge next season after reportedly inking a deal with Fox worth $12 million! News of Lopez' multi-million dollar American Idol deal comes just weeks after Kara DioGuardi formally announced that she was leaving the show, following in the footsteps of longtime judge Simon Cowell and newcomer Ellen DeGeneres.
Reports via Deadline.com suggest that J.Lo had originally asked for a $15 million salary in addition to future TV and movie development deals with FOX, as well as input about her new co-judges…..however Fox didn't give in to those demands and offered the singer/actress a $12 million deal instead, which she gracefully accepted.
Among JLo's demands, "she was angling for an overall deal at Fox, including a put picture, to keep the movie career going. But Fox said no," one insider tells me. "In the old days, these were called a 'vanity deal' for good reason. They simply don't exist today. Will Smith doesn't have put pictures." Another informant says she also was angling for TV development projects to replace the ones that had gone by the wayside when her career grew cold. Also, Team JLo was pissed that the Idol producers never discussed ahead of time their decision to offer a judging job to Aerosmith's Steven Tyler. Though Team JLo kept threatening she'd bail if she didn't get what she wanted, Fox called her bluff several times. That's when real or imagined "Plan B" feelers put out to other talent would wind up in the media. It was left to returning Idol executive producer Nigel Lythgoe to deny these unconfirmed reports circulating that J-Lo was losing the job because of her diva demands.

I'm told that JLo and Fields did receive the overall Fox deal but with no film/TV commitments. Medina and JLo tried to hold out for the $15M Idol paycheck but couldn't get it and wound up settling for $12M. "I think it was just positioning," a source tells me. "In the end, she didn't turn up her nose up at $12 million. I would have been very surprised if she had walked away. She needs the money. She lives very very well. It comes at a cost."

Source: Deadline.com
An official announcement will be made later this month to coincide with the release of her new single.
Do you think J.Lo will make a good American Idol judge?
Be the first to receive breaking news alerts and more stories like this by subscribing to our mailing list.