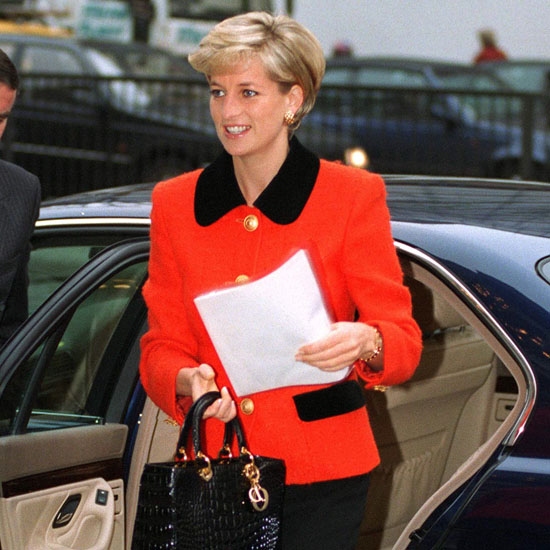 Top Hollywood psychic Kenny Kingston says the spirit of Princess Diana of Wales told him her death in 1997 was a "well planned accident" after he contacted the Dutchess of Windsor (a former client of his when she was alive) last week during a seance in his Los Angeles Home. Kingston says when he sought the spirit of the Dutchess of Windsor, she introduced him to Diana (insert **blank stare** here).
Princess Diana was killed on August 31st 1997 in a car crash in Paris after her driver (later found to be drunk) lost control of the vehicle as they were being chased by the paparazzi.
Kenny Kingston tells WENN:
"The Duchess of Windsor originally greeted Diana on the other side because she felt a kinship to her, as both had been stripped of their royal titles. The Duchess looked immaculate in a white gown and she soon brought in Diana, looking radiant in a royal blue gown.

"Diana told me she continues to watch over her 'boys,' as she still refers to them. She thinks Prince William will be the next monarch, with or without a wife and she is very proud of Prince Harry and the training he's received and feels there are great plans for him."

But it was the revelations about her death that fascinated Kingston: "Diana has come to the conclusion that the tragedy in the Alma Tunnel was no mistake. She said, 'It may have been an accident, but it was a well-planned one.' This is contrary to what Diana's spirit had conveyed to me during a previous seance many years ago. It has taken her this period of time, she says, to gain her strength and to be able to see the truth."

And Kingston reveals it was his eerie prediction in a British newspaper that put her on alert during her final weeks. The psychic adds, "Diana told me that when she told her butler, Paul Burrell, that she feared for her safety and sensed a danger period around a car, she was referring to my aura reading, which I revealed in the Daily Star newspaper. The aura reading had warned her of a danger period from July to November around fast-moving cars, and Diana took it to heart."

And the seance ended on a chilling note – Diana reported that a prominent member of the Royal Family will die before the end of 2011.

Source: Contact Music
Okay……
Be the first to receive breaking news alerts and more stories like this by subscribing to our mailing list.