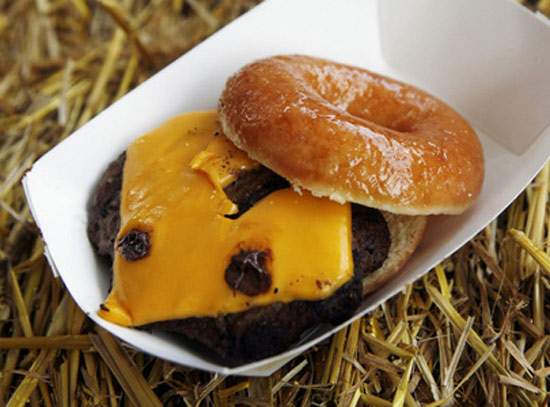 Now this is going way too far!!
At a recent Wisconsin State Fair….one of the signature dishes fair-goers could purchase was a Krispy Kreme Cheesburger. (Where they do that at???)
The atrocious 1,000 calorie sandwich will set you back about $5 bucks! But if that's not enough, for only a buck more was last year's hit: chocolate-covered bacon on a stick.
Just looking at the picture above makes us want to vomit uncontrollably!! Who would actually want to eat that and put their body through that much chaos?! SMH…
What do you think about the Krispy Kreme Cheeseburger?
Be the first to receive breaking news alerts and more stories like this by subscribing to our mailing list.