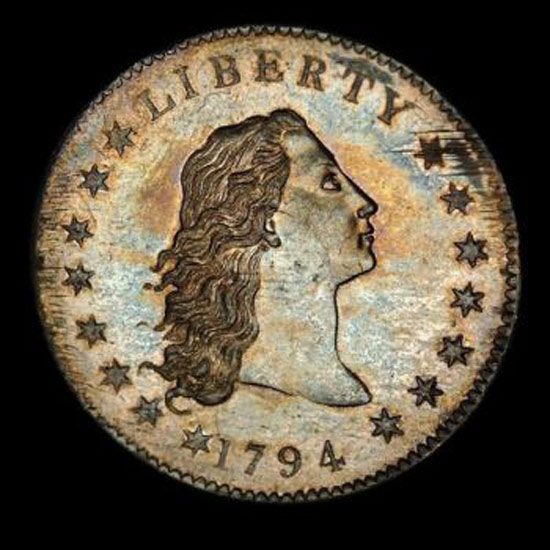 Do you have a silver dollar that looks like this?
If so…prepare to be one happy millionaire because on Saturday (Aug 7) the $1 coin was auctioned off for $1.2 million at Bowers and Merena Auctions in Boston!!
The coin, minted over 200 years ago back in 1794, is a "Flowing Hair" dollar and is one of the first silver dollars to be made by the U.S.
Know anybody with one???
Be the first to receive breaking news alerts and more stories like this by subscribing to our mailing list.