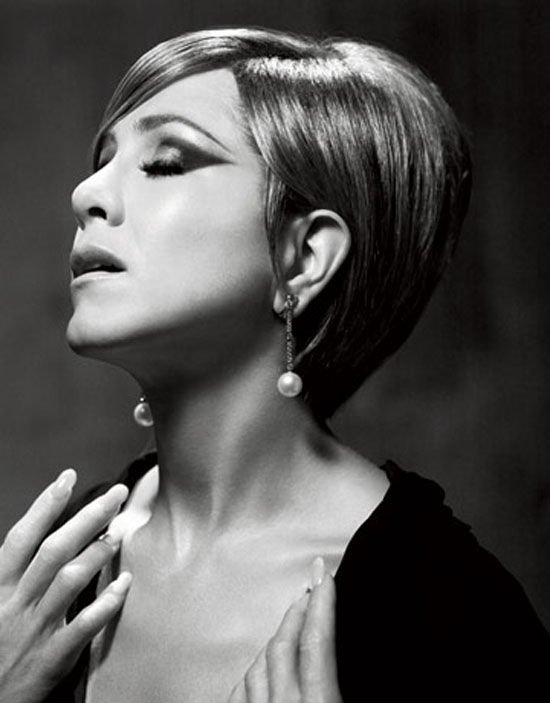 Actress Jennifer Aniston pays homage to Barbra Streissand in the September 2010 issue of Harper's Bazaar magazine by dressing up like Streisand's character in the films "Funny Girl" and "What's Up Doc." Aniston also told Harper-Bazaar, that she finds herself and Barbra a lot alike and is inspired by the nine time Grammy-Award winning actress.
"[Barbra and I] are people who have been put in the spotlight, for better or for worse, and you just keep riding, and you keep overcoming.Barbra inspires me because there isn't anything she hasn't done that she wanted to do, especially as a female in the time when her generation was prime. She's a true renais­sance woman… I had a long conversation with Barbra about directing because I directed a short a couple years ago, and if I don't do it again soon, I'm going to burst out of my skin. And we also love interior design."
Earlier today we reported about Barbra winning the 2011 MusiCares Person of the Year…and now this. We know Babra has to be feeling the love right now!
Be the first to receive breaking news alerts and more stories like this by subscribing to our mailing list.