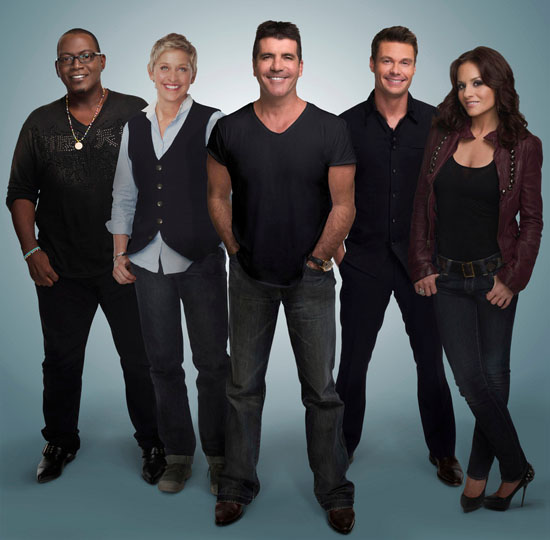 Looks like it didn't take long for Ellen DeGeneres to get bored with American Idol. The TV personality announced Thursday (Jul 29) that she'd be leaving the show, saying her demanding schedule is to blame and she's also not too fond of hurting people's feelings.
Ellen signed a multi-year contract with Fox to appear on the judge's panel for their hit singing competition show, but said in a statement that she didn't feel like being on "Idol" was right for her:
"A couple months ago, I let Fox and the American Idol producers know that this didn't feel like the right fit for me. I told them I wouldn't leave them in a bind and that I would hold off on doing anything until they were able to figure out where they wanted to take the panel next. It was a difficult decision to make, but my work schedule became more than I bargained for. I also realized this season that while I love discovering, supporting and nurturing young talent, it was hard for me to judge people and sometimes hurt their feelings. I loved the experience working on Idol and I am very grateful for the year I had. I am a huge fan of the show and will continue to be."
American Idol's creator and executive producer Simon Fuller says he'll miss Ellen's "passion" and "nurturing skills." The TV exec said in a statement:
"I loved Ellen's passion for the artists and her nurturing skills. She brought honesty and optimism to our judging panel and I will miss her greatly."
Now that Ellen has quit Idol, who do you think should fill her spot?
Be the first to receive breaking news alerts and more stories like this by subscribing to our mailing list.