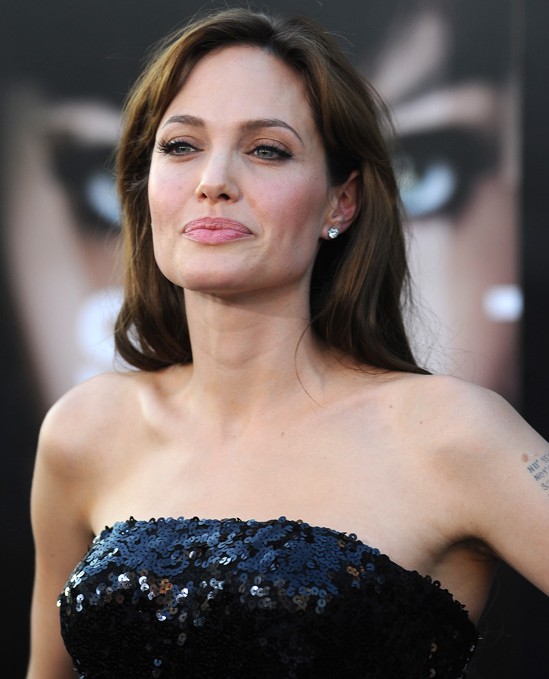 Actress Angelina Jolie may have been all smiles last night at the Los Angeles premiere of her new action film "Salt", however the road to making the blockbuster was far from easy.
At last night's premiere, director Phillip Noyce talked about how Jolie end up taking an unexpected trip to the hospital after an accident occurred on set.
"She took a dive with all the velocity that she needed to, but there was a TV monitor in her way and she collided with it and hit her between her eyes. That's a moment when you don't know what to do or think until you get the report from the hospital. You know, you hit yourself right there and it looks like nothing but it could be something much worse."
Luckily, Angelina ended up being fine with only some minor stitches and recently took to ABC's Nightline to discuss the matter:
"I returned the next day with this big bandage on my head, they had to paint it (the bandage) out. I tried really hard to do my fight scenes and a few minutes in, they were like, 'You're really not fighting very well,' so they sent me home."
That damn Angelina….always a fighter!
Be the first to receive breaking news alerts and more stories like this by subscribing to our mailing list.