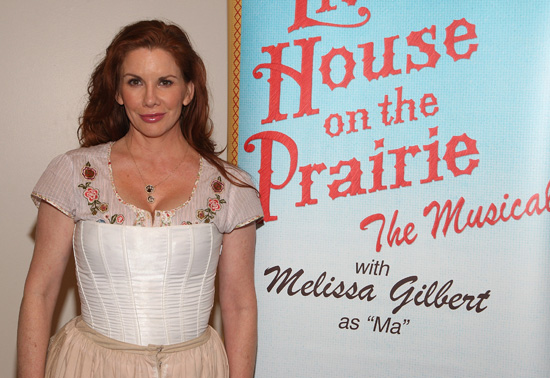 Actress Melissa Gilbert is strong as an ox! The former "Little House on the Prairie" star broke her back while touring with the musical adaptation version of the American Western based T.V. series. But according to Gilbert, she had no clue until she met with a neurosurgeon in L.A. after the tour was over.
"He came in and said, 'Your back is broken, and it has been for months. I sort of was in shock for a while."
During the production she recalls often fighting through the pain and even telling herself that if it got too extreme, she would seek medical care.
"I would balk and fight it and say, 'I've got to do the show,if it got really bad and I lost feeling in my legs or couldn't move, I'd go to the ER."
Well after battling through months of performing on stage with a broken back and who knows what other pain she could have suffered, Melissa feels a lot more accomplished and even thinks she may have a lot more street cred!
"I thought doing a musical at 46 playing a woman in her late 20s, early 30s was amazing enough. But doing it with a broken back buys me a little more street cred."
Wow… How do you not know your back is broken for almost half a year???
Be the first to receive breaking news alerts and more stories like this by subscribing to our mailing list.