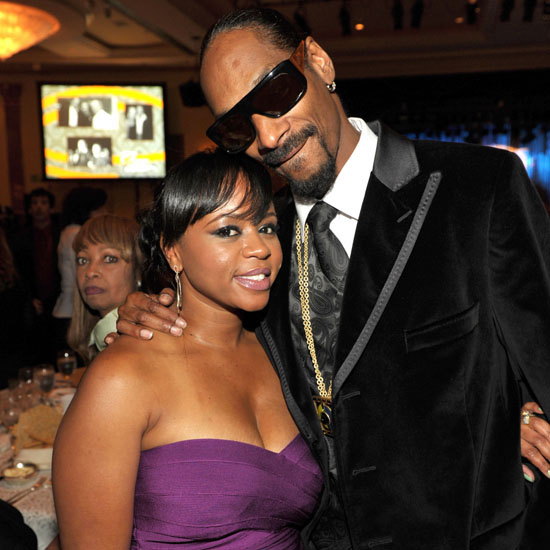 It has been well publicized that Snoop Dogg has a great relationship with his wife Shante Broadus (even if he does have a thing for white girls) and the rapper has also been much more public about their marriage in the last year or so.
Snoop and Shante recently spoke with People about their relationship and how their daughter's battle with lupus brought them back together. Here's what Shante said about Snoop:
"Without (Snoop), I don't know what I'd have done. It's amazing how this all turned out. We were gonna get a divorce. But we wouldn't have gotten through it (the lupus diagnosis) that way."
Here's what Snoop said:
"That's what it boiled down to. Cori's lupus showed us we need to be together forever. You always think it's gonna happen to someone else. Some days in the studio, I'd just cry. It was the only zone I had to express myself. My daughter is the love of my life. When she'd lay in bed saying, 'My brain hurts', it bothered me so much. I felt helpless… (But) she's the toughest little thing I've ever met, even with the needles."
Good for both Snoop and Shante! It seems like a challenge to stay married these days in the entertainment industry and these two seem to genuinely love each other and their children enough to work out their differences without resorting to divorce.
Be the first to receive breaking news alerts and more stories like this by subscribing to our mailing list.