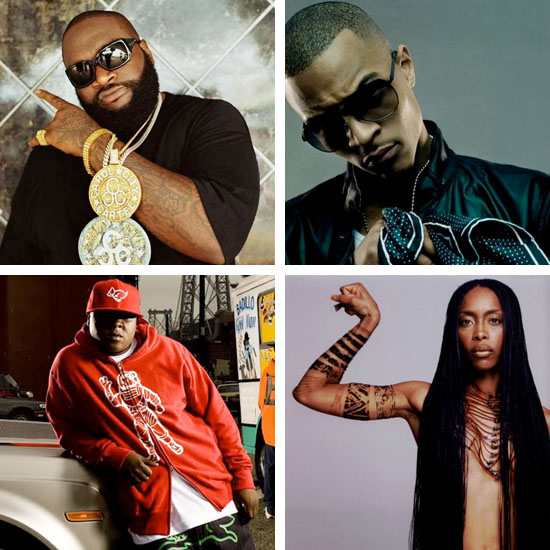 [audio:http://gossiponthis.com/wp-content/uploads/2010/07/04-Maybach-Music-F_-TI-Jadakiss-Erykah-Badu.mp3|titles=Rick Ross F/ T.I., Jadakiss & Erykah Badu – "Maybach Music Part III"]
Rapper Rick Ross drops another hot track from his upcoming album release Teflon Don. This is the third installment of Ross' "Maybach Music" series, and he's brought along some all-stars. T.I. spits one of the best verses since his release from jail, and Jadakiss doesn't disappoint either. Erykah Badu brings her hypnotic melodies to the hook, but the real star of the show is in the music progression brought to you by J.U.S.T.I.C.E. League. Rozay ends it on a Kill Bill-esque vibe.
Teflon Don's new release date is July 20th. Let's hope, with all this leaked music, Ross has enough steam to finally release the album. Another track leaked today called "Aston Martin Music." Peep the download link for Maybach Music 3 below…
Be the first to receive breaking news alerts and more stories like this by subscribing to our mailing list.