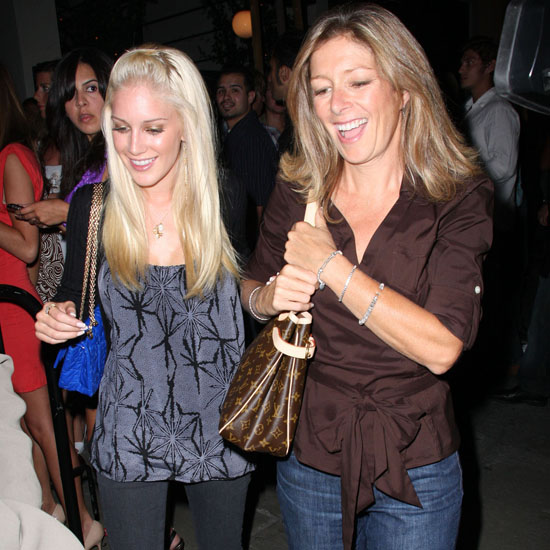 Heidi Montag's mother Darlene Egelhoff has apparently lost all contact with her reality TV star daughter and she feels as though she is "mourning the loss of a child." Darlene and Heidi have been estranged since Heidi revealed her "new look" (the result of 10 plastic surgery procedures in 1 day) earlier this year.
Back in May, Heidi talked about how sad she was about her mom's reaction to her dramatic new look:
"It was one of the worst experiences I've ever had in my life. There was just no love. She was looking at me almost like a zoo animal. It wasn't like I was her daughter anymore. She was looking at me like I was a circus freak. I tried to leave it as best as I could, but my heart was breaking."
Now Egelhoff is speaking on the situation and expressing her own sadness at the rift between herself and her daughter. In the latest episode of MTV's "The Hills," which airs Tuesday night (Jul 6), she says says she's even losing sleep over it.
"I haven't slept in months. I had to go get a prescription for sleeping pills just to be able to go to sleep at night to the point that I didn't even know how I would even make it another day. I've been mourning the loss of a child and, yeah, it hurts. It hurts more than I thought it could hurt."
This comes weeks after Heidi and her equally estranged husband Spencer Pratt reportedly called the cops on Darlene when she showed up at their home unannounced.
Heidi has since filed for divorce from Spencer and is currently living with her BFF Jen Bunny and the pair is rumored to be developing a reality series about two single girls traveling the world together.
The whole damn
Be the first to receive breaking news alerts and more stories like this by subscribing to our mailing list.