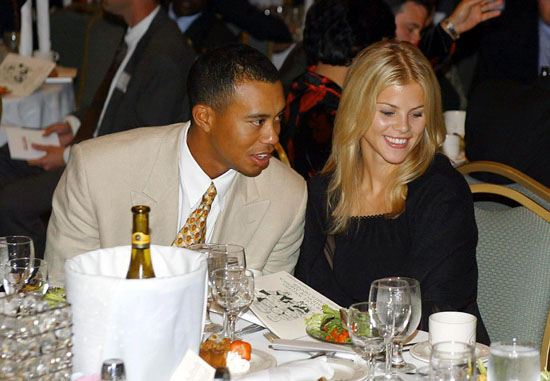 We recently reported that Elin Nordegren is on the verge of getting about $750 million in her divorce from Tiger Woods. But now we hear she can get even MORE than that! Continue reading to get the scoop…
We hear that the divorce papers will be signed next week and Elin will get what she believes she deserves. And that could be AT least $750 million and up to $833 million! Here is what TheMoneyTimes.com is reporting:
As per the terms of the agreement arrived at between the estranged couple, Nordegren will get a sum anywhere between $750 and $833 million and also the full physical custody of the couple's two children; 3-year-old daughter, Sam, and 1-year-old son, Charlie.

The agreement:
Wife of the disgraced Tiger also receives the family home in Windermere and an unfinished estate in Jupiter, both in Florida. She also bags an apartment in Stockholm.

In exchange, the 30-year-old Swedish swimsuit model has agreed not to speak publicly about Tiger's extramarital affairs, even after his death. The agreement also binds Nordegren not to pen any tell-all books about the infidelity.
It's sad to see Tiger lose this kind of money, but you've gotta admit, he brought it on himself. And if he wants Elin to keep her mouth shut, he's gonna have to pay up. That's just the name of the game…
Be the first to receive breaking news alerts and more stories like this by subscribing to our mailing list.