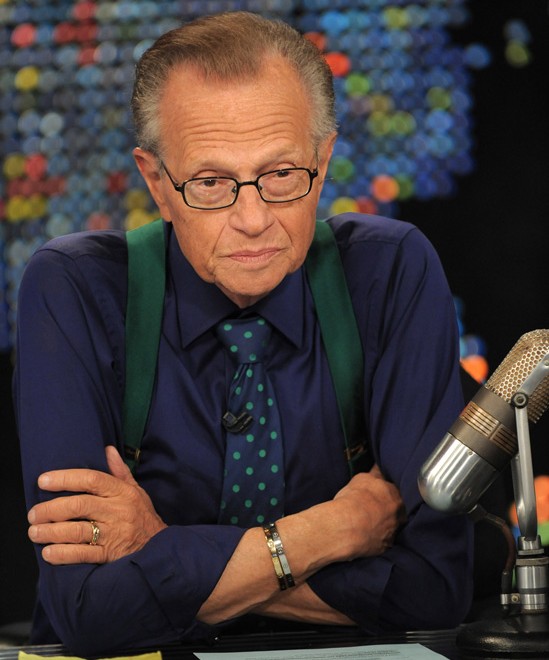 Every great run must come to an end, and T.V. show host Larry King is ready to hang up the suspenders and spend more time with his family. Last night on Larry King Live, the nightly interviewer announced his retirement from the 25 year long CNN talk show series. The 76-year-old television personality said:
"Now, decades later, I talked to the guys here at CNN and I told them I would like to end Larry King Live, the nightly show, this fall and CNN has graciously accepted, giving me more time for my wife and I to get to the kids' little league games.
"I'm incredibly proud that we recently made the 'Guinness Book of World Records' for having the longest-running show with the same host in the same time slot. With this chapter closing I'm looking forward to the future and what my next chapter will bring, but for now it's time to hang up my nightly suspenders."
We feel you Larry, the kids will be grown before you know it!
Be the first to receive breaking news alerts and more stories like this by subscribing to our mailing list.