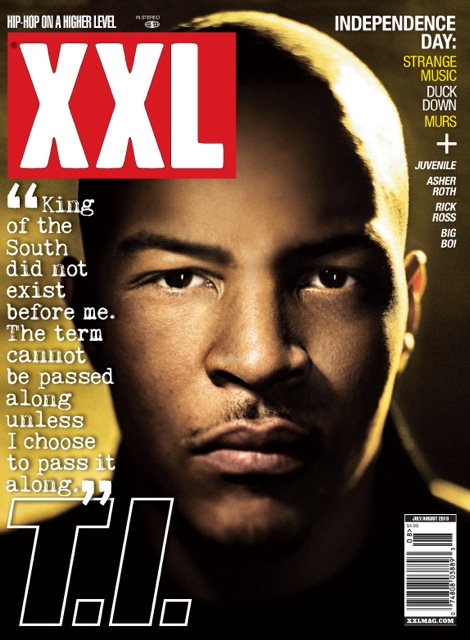 T.I., who is on the verge of releasing his first album since spending time in prison on federal weapons charges, is featured on the cover of the upcoming July/August 2010 issue of XXL Magazine. And in his feature, the uncontested "King of the South" is speaking out against people who claim that he snitched in order to get his sentence reduced. Peep what he had to say below:
"What people don't take into consideration is the reason that I was eligible for certain agreements that they weren't eligible for was because I made myself a useful member of society. Most muthaf**kas catch cases and get time. My n**ga, you wasn't doing sh** when you was out here, so wasn't no reason for them to keep you out here.

"Please understand the G code that I learned from, if you speak out your mouth that a muthaf**ka is telling on somebody and you can't come with indisputable, irrefutable facts to support that statement, that makes you the sucker. You are now in violation of the G code. And there ain't nobody, nowhere in naan jail sayin' I was on they paperwork."
Be the first to receive breaking news alerts and more stories like this by subscribing to our mailing list.