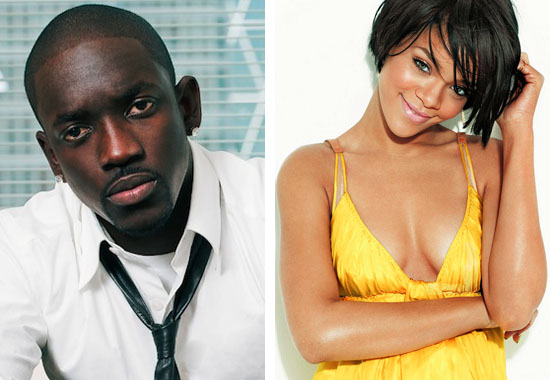 Now, we here at GOT have heard a lot of crazy things… but this one takes the cake!
You may or may not know (or care) that Rihanna is working on her next album while on her flop "Last Girl on Earth" Tour, and now her team is finally speaking out on their expectations for the album. In a new blog post on Vibe.com, Def Jam Vice President Bu Thiam claims that they have set the bar for this album as high as Michael Jackson's Thriller:
Rihanna is coming along incredibly. I'm trying to push her to where every song will be a hit from 1 to 12. I'm talking about NO album fillers. Our bar for this album is Michael Jackson's Thriller. We got smashes from Stargate, Ester Dean, Mel & Mus and Rock City. We're definitely going in with Ne-Yo, The-Dream and other writers and producers that have always been a part of her creative process since day one. She's great to work with and very hands on with every song that's being written and produced. She has visual concepts for just about every song. It's already giving me the feel of a timeless album, and right now is her time.
Is this guy serious? It's good to set the bar high, but let's at least be realistic about it. And what an insult to the King of Pop!
Not only does Rihanna sound like a feline being murdered whenever she opens her mouth to do "sing" but she doesn't even write or arrange her own music like Michael did. Besides, Thriller is one of the greatest albums of all time and we just don't see Rihanna even coming CLOSE to that… Ever!
This dude needs to be fired for even thinking about saying some whack sh*t like that! SMH…
Be the first to receive breaking news alerts and more stories like this by subscribing to our mailing list.