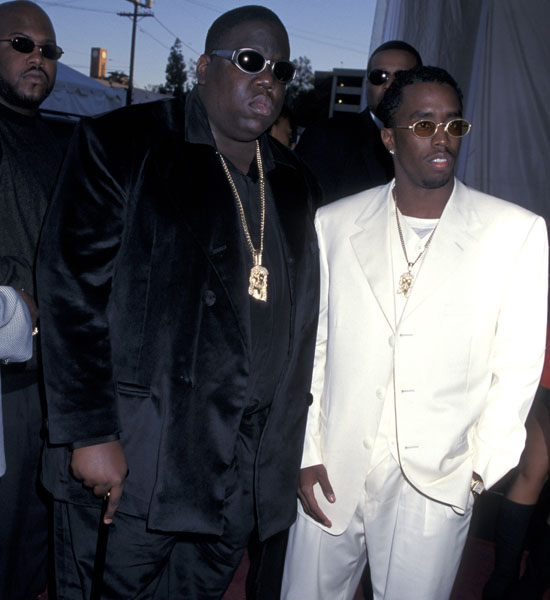 Diddy recently spoke to US Rap News and told them some information that is rarely (if ever) been talked about. The Hip-Hop mogul discussed how he could have saved Biggie's life if he had forced the rapper to go to London for a promo tour, instead of letting him stay in Los Angeles the night he was killed. Continue reading to peep what Diddy said about how he could have possibly saved his friend's life:
"Probably the only regret that does haunt me was the night that Biggie got killed. … He was supposed to go to London for a promo tour, and he had talked me into letting him stay in L.A.," the entertainer revealed in a press conference video posted online by US Rap News. "That's, like, a regret that I have, just not forcing him to get on the plane."
Wow, so Biggie could possibly still be alive if Diddy would have sent him to London? That's crazy! Could you imagine what Hip-Hop would be like if Biggie was still alive? Some of your favorite rappers would probably be holding down 9 to 5's right about now…
Be the first to receive breaking news alerts and more stories like this by subscribing to our mailing list.