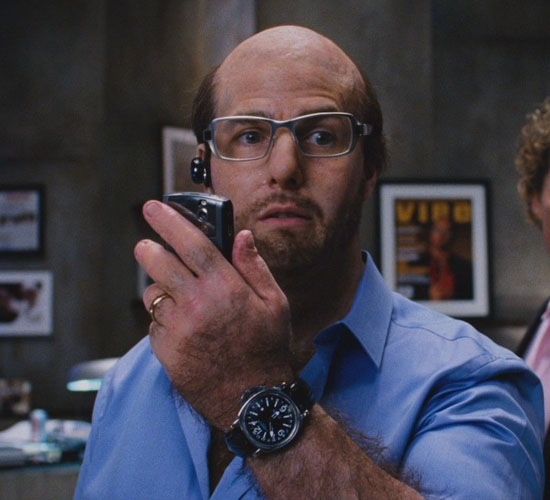 Can't get enough of Tom Cruise's "Les Grossman" character? Well we have good news for you!
MTV Films and Paramount Pictures announced yesterday afternoon (Wed. Jun 9) at they are planning a movie based around the potty mouthed producer known as Les Grossman, who was brought back to life Sunday night (Jun 6) at this year's MTV Movie Awards. Cruise and his "Tropic Thunder" co-star Ben Stiller will star and produce the film, with the help of Stuart Cornfield of Red Hour Films. Michael Bacall will write the screenplay.
Ben Stiller released the following statement:
"Les Grossman's life story is an inspiring tale of the human class struggle to achieve greatness against all odds. He has assured me he plans to quote 'F**king kill the sh*t out of this movie and make Citizen f**king Kane look like a piece of crap home movie by the time we are done.' I am honored to be working with him." Added Adam Goodman, Paramount Film Group President, "Everything I learned in this business, I've learned from Les. I started out as his assistant, and from the first day he threw his desk at me when I got his lunch order wrong, I have loved him like a father."

The Paramount press release also included a "statement" from Grossman after he was asked what the screenplay would be about: "To quote my great friend Kirk Lazarus, `I don't read the script, the script reads me."' Lazarus was a character in Tropic that was played by Robert Downey Jr.

SOURCE

Are you ready for a movie all about Les Grossman or are you ready for this dude to just go away forever? Let us know what you think!!
Be the first to receive breaking news alerts and more stories like this by subscribing to our mailing list.