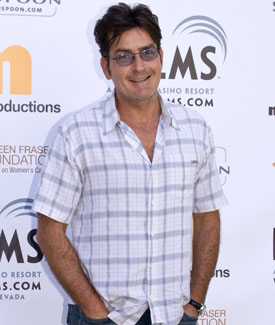 Charlie Sheen may not be spending 30 days in jail after all!
An official from the Aspen jail tells TMZ that the "Two and a Half Men" actor is eligible for work release and could possibly get a day job, which would mean that would only come back to the jail at night to sleep. So instead of "30 days," Sheen would only spend "30 nights" behind bars.
We're told when Charlie goes to court on Monday to plea bargain his case, the judge can declare him eligible for work release.  Then it's up to the Sheriff to decide if Charlie meets the criteria for work release … which includes working at a productive job in the community.  If the criteria is met, Charlie would get a daytime pass.

As we first reported, even though Charlie will plead no contest to 3rd degree misdemeanor assault and accept a 30-day sentence, he will only serve 17 days if he's a good boy and two of those days (the first and last) could be nothing more than a few minutes behind bars.
Be the first to receive breaking news alerts and more stories like this by subscribing to our mailing list.