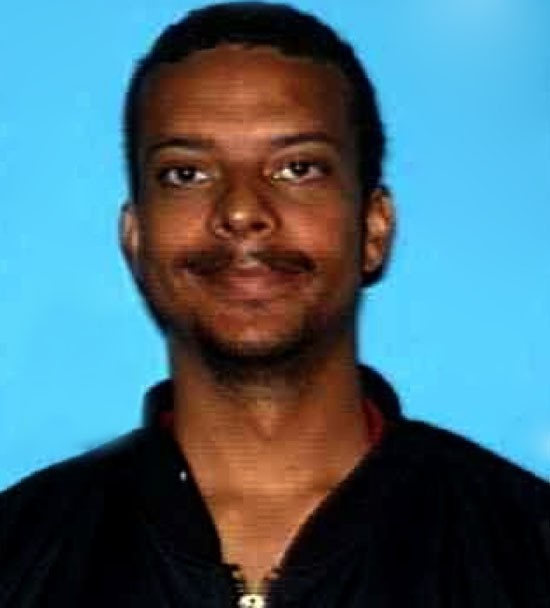 UPDATED (JUN 3 2010): Here is a picture of the killer (who is still on the run)! His stage name is "Steve Driver" and he is said to have murdered his friend, coworker and fellow performer Herbert Wong (aka "Tom Dong"). Read our story from yesterday below…
A struggling porn actor accused of murder is on the run after he killed one colleague and injured two others with a machete-type movie prop weapon late Tuesday night (Jun 1). The guy, who has been identified as Steven Hill, had been living at Ultima DVD Inc.'s distribution and production center for the past few months and last night he was confronted and told he must pack his things and leave by Wednesday morning. This is when he lashed out and attacked a co-worker with a large machete before fleeing the studio in his SUV. He is now being sought out by police!
Hill is accused of attacking a co-worker with a machete-type prop weapon used in porn production at the building in the Van Nuys area. Two others who heard the man's screams ran to help and were also attacked before Hill fled the scene. One of the two people who tried to help suffered a large wound to his torso and died in surgery at a hospital. The other victims were expected to survive. The victims, whose names were not released, were not established porn stars.

THE HUFFINGTON POST
Wow! Talk about crazy! This lunatic is definitely going down once they catch his crazy ass!!
Be the first to receive breaking news alerts and more stories like this by subscribing to our mailing list.