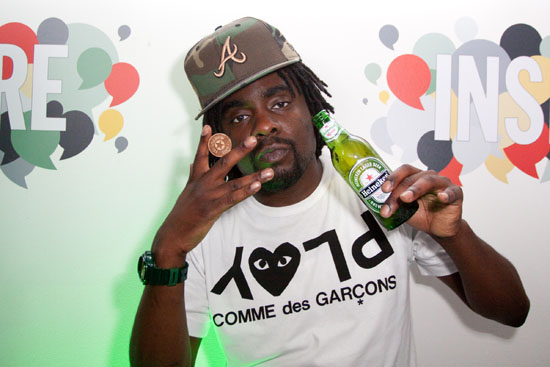 You may recall that rapper Wale came under a lot of flack a couple of weeks ago for supposedly backing out of a performance at a Black Pride event in his hometown of Washington, D.C. after finding out that that "Black Pride" was actually a gay pride festival. After learning of this, he allegedly backed out of the event citing work conflicts and was criticized and called homophobic. Well, it turns out that Wale did perform at the event this past weekend, and during his performance, he apologized for initially canceling his appearance and also blamed his team for the confusion:
"One thing I stand for is Hip-Hop music," Wale said on the stage.  "Hip-Hop music knows no race, no color, no age, no, gender, no sexual orientation or none of that. The most important thing about it is the music and if it makes people happy that's why we are here. I will say that sometimes in this business, you get a lot of people who don't understand that or have the same beliefs as you do. And I apologize for not having my best foot forward. And I am going to do better."

ALL HIP HOP
He also stated that he spent over $50,000 of his own money to assure his branding and image was right and that he'd never abandon his hometown.
Be the first to receive breaking news alerts and more stories like this by subscribing to our mailing list.