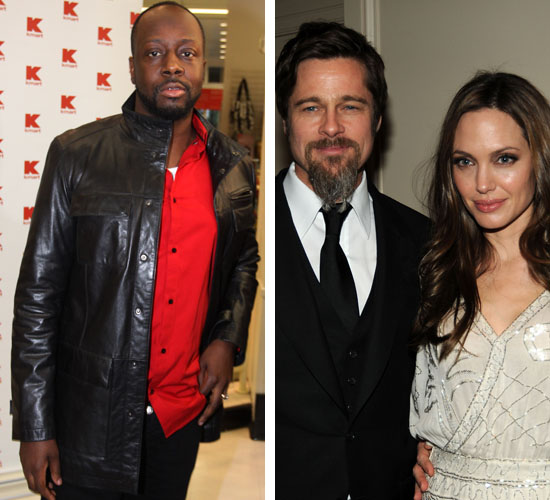 Singer Wyclef Jean has a small request for Hollywood couple Angelina Jolie and Brad Pitt. The former Fugees member wants Angelina and Brad to adopt a child from his earthquake devastated homeland Haiti.
"Brad and Angie, please! Please adopt a child from Haiti!"
Now this shouldn't be too much for the couple who are already parents of three adopted children from Ethiopia, Vietnam, and Cambodia. However according to Jolie, at the moment they aren't looking to extend their family circle.
"I'm always open to children around the world. We're that kind of family. Brad and I talk about that. But that's not what we're focusing on at this time, by any means."
Despite their lack of interest in adopting a Haitian child at the moment, Brad and Angie have donated $1 million to Haiti through a program called Doctors Without Borders.
Guess you can't blame 'em about not wanting to adopt any more kids right now though. They already have a lot on their hands!
Be the first to receive breaking news alerts and more stories like this by subscribing to our mailing list.