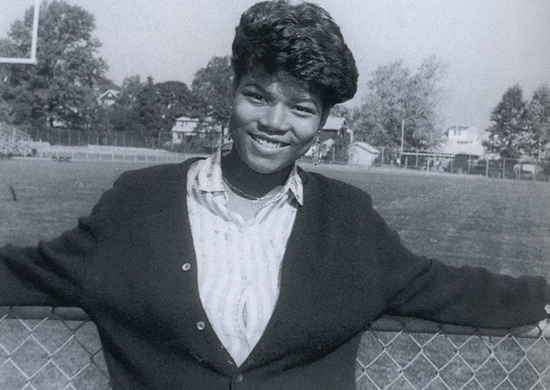 Queen Latifah says that everyone liked her at her high school, even though her mom was a teacher at the same school. On the newest episode of MTV's "When I Was 17," the now 40-year-old actress/rapper recalls being very popular in her late teens despite being the teacher's kid:
"When I was 17, I attended the same high school my mother taught at," Queen Latifah reveals during the next episode of MTV's new show "When I Was 17," which airs Saturday at 11 a.m. and also features Drake and Olympic softball player Jennie Finch. "Now this may sound like a bad thing to a lot of people, but thank God my mother was the cool teacher that everyone liked."

The rapper-turned-Oscar-nominated actress isn't telling a tall tale, according to manager Sha-Kim Compere, who was a fellow classmate. "You would gravitate to her because of her free spirit," he said of Latifah's mother, an Irvington High School teacher in New Jersey. "She was one of the friendliest people." Well, apparently, like mother like daughter, because Latifah explains that in high school, she was voted most comical and most popular by her peers. "I was that girl," she says. "That's how the people voted, and I have to honor the request of the people."
This episode also features rapper Drake and Olympic softball player Jennie Flinch, and will air tomorrow morning (Sat. May 15) at 11 am on MTV. Take a gander at a younger Queen Latifah below and continue reading for video footage from tomorrow's episode!
Be the first to receive breaking news alerts and more stories like this by subscribing to our mailing list.