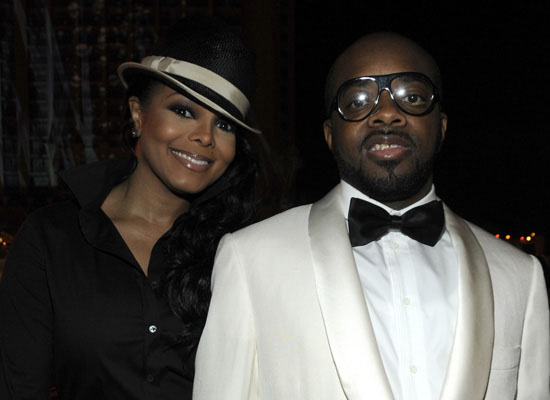 Jermaine Dupri recently spoke on whether or not Janet Jackson will be putting out an entire album anytime soon, and according to the Atlanta rapper/producer, don't get your hopes up.
Will you be involved in Janet Jackson's next project?
I can tell you that she's not working on an album. We just did the one song ("Nothing") for the Why Did I Get Married Too soundtrack, which was released off of So So Def. Last time I heard she really didn't want to do an album. She wanted to just do singles every once in a while. She's looked at the marketplace—albums are not really doing what they usually do when you put all this budget out there. Janet is just trying to figure out her landscape. But the crazy part is "Nothing" is the biggest format record that I've ever had. It's playing on seven different formats: gospel, AC, urban AC, urban mainstream, jazz and top 40 and rhythmic. I never had a record on a jazz station. I'm out here in LA and the biggest jazz station out here, The Wave, you know, that station when you go to hotels and you don't know what station the radio in your room is on? This record is on that station [laughs].

How is Janet holding up?
She's cool. She has a lot of work going on that's keeping her in the right direction. The movie came out, which is the biggest Tyler Perry movie he has had thus far. It looks like her star power as an actress is still there. And she's about to do the other movie (For Colored Girls Who Have Considered Suicide When the Rainbow Is Enuf) with Mariah, Kerry Washington, Whoopi Goldberg and few others. They will be shooting that in June. And then she's performing at the Essence Festival, so she's rehearsing for that every day.

VIBE MAGAZINE

Be the first to receive breaking news alerts and more stories like this by subscribing to our mailing list.