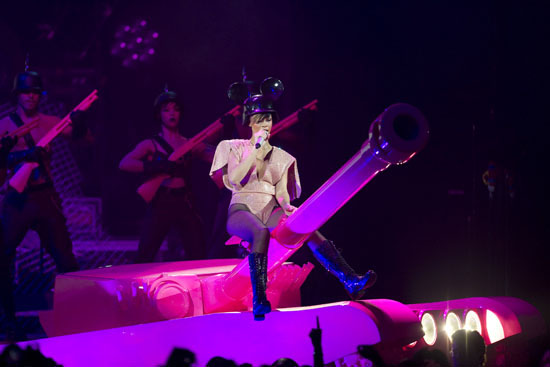 Pop "singer" Rihanna performed in concert Sunday night (May 2) in Berlin for her "Last Girl on Earth" Tour. Those poor Germans must not know any better :-/
Meanwhile, a video of her breaking down and crying following her performance of "Fire Bomb" that same night is making its way around the web and a lot of folks are trying to figure out what turned on the waterworks. Our theory is that she watched some of her performance videos from the tour on YouTube recently and while performing that particular song… it all hit her. She now realizes that she can't sing OR perform her way out of a paper bag. Finally realizing the truth makes a person emotional!
Check out a few pics of her on stage below and continue reading for the video footage…
Be the first to receive breaking news alerts and more stories like this by subscribing to our mailing list.