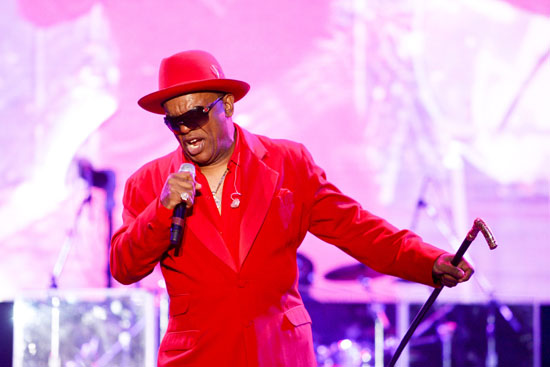 R&B icon Ronald Isley, lead singer of the group "The Isley Brothers" is finally home from prison after serving a 3-year sentence for tax evasion. Mr. Isley was convicted in 2006 after being tried and found guilty of five counts of tax evasion and one count of willful failure to file a tax return. And in addition to the prison term, Isley was ordered to pay the IRS over $3 million in back taxes.
But now that he's out of jail, Ron Isley says that he's ready to work on some new music, including both an R&B album AND a Gospel album.
During a radio interview following his release, Isley revealed that he worked in the chapel while in prison, which inspired him to want to record a gospel CD. "I was working at the chapel, and I did gospel shows every week and that kept me up," he said. The singer, whose last CD was 2006's 'Baby Makin' Music,' also wants to record a new R&B CD for Def Jam Classics.

"I'm working on another album, and this album is going to mean so much. I've been thinking about it for three years and wondering what it was going to be like and what it was going to be like to sing certain songs. …And now I've got the chance to do that," he shared, before adding, "Some of the people that I'm working with on this album will be Lauryn Hill, T.I., Rick Ross and Burt Bacharach."

The Cincinnati-bred singer will perform for the first time on May 8 at a concert in Atlantic City and will later appear on the Tom Joyner Fantastic Voyage seven-day cruise, beginning on May 16.

AOL BV BUZZ
Be the first to receive breaking news alerts and more stories like this by subscribing to our mailing list.