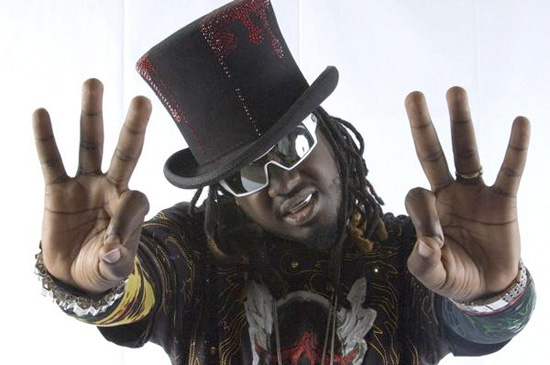 The "rappa ternt sanga" we all know as T-Pain is now wanting to venture into the world of "Christian Pop" music. In an interview with MySpace music, the Florida-based rapper revealed that he wants to release a Christian Pop Album.
"A lot of people don't know this about me," he said, "but I am a deeply spiritual person. Dude, I go to church just as much as I go to the strip club. That's saying something."
The new album is tentatively titled Heaven Got A VIP and is due out September 9th via Jive/Nappy Boy.
"I know this album might surprise people," Pain said, "but I am a sensitive guy. I don't sit just around and watch Scarface and drink Henny all day. In fact, I just got through watching The Notebook. You ever seen that movie? That shit is beautiful."
A Christian Pop album? Really? We're going from "Reverse Cowgirl" to raising the roof for Christ? This should be interesting…