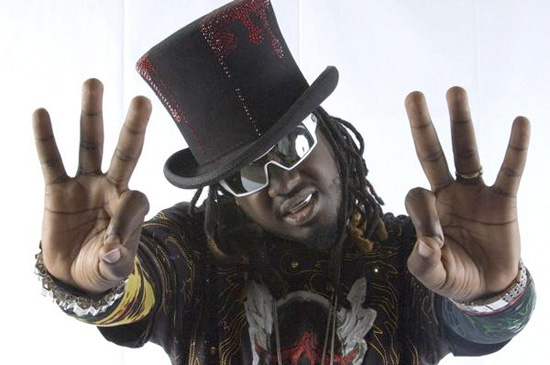 The "rappa ternt sanga" we all know as T-Pain is now wanting to venture into the world of "Christian Pop" music. In an interview with MySpace music, the Florida-based rapper revealed that he wants to release a Christian Pop Album.
"A lot of people don't know this about me," he said, "but I am a deeply spiritual person. Dude, I go to church just as much as I go to the strip club. That's saying something."
The new album is tentatively titled Heaven Got A VIP and is due out September 9th via Jive/Nappy Boy.
"I know this album might surprise people," Pain said, "but I am a sensitive guy. I don't sit just around and watch Scarface and drink Henny all day. In fact, I just got through watching The Notebook. You ever seen that movie? That shit is beautiful."
A Christian Pop album? Really? We're going from "Reverse Cowgirl" to raising the roof for Christ? This should be interesting…
Be the first to receive breaking news alerts and more stories like this by subscribing to our mailing list.