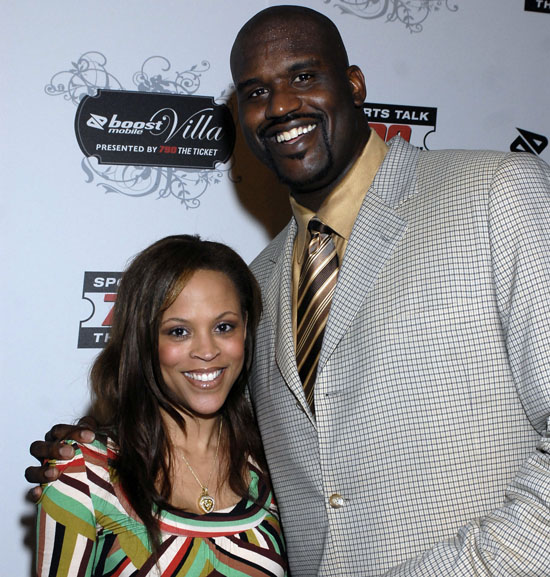 Many of you probably saw VH1's new reality show "Basketball Wives," which focuses on the wives and girlfriends of NBA stars. This show also stars Shaquille O'Neal's estranged wife, Shaunie O'Neal and the good folks at TMZ have reported that Shaq an his lawyers have sent VH1 a letter demanding that any shows which include any talk of Shaq and Shaunie's marriage not be televised:
Shaquille O'Neal believes his estranged wife Shaunie O'Neal may be cooking up a "televised revenge" plot on her VH1 reality show — and now he's making legal threats to keep her from Shaq-bashing on the air. Shaq's lawyer has fired off a letter to the network — obtained by TMZ — in which he demands VH1 immediately halt production on "any further episodes of 'Basketball Wives' which make any reference to Mr. O'Neal."

Shaq's lawyer claims Shaunie signed a confidentiality agreement at some point in their relationship — so if she says anything about Shaq on TV, she and the production company will find their asses in court.

The first episode of the show already ran last week and show #2 — which reportedly features a scene centered around Shaunie's relationship with Shaq — is scheduled to run Sunday. Sources close to the show tell us it's unclear whether or not the next episode will make air.
Dang, sounds like Shaq ain't playin' no games! Even though you've gotta admit, he's a little late on rounding up his legal goons. The show's already airing. This is something that should have been done months ago…
Be the first to receive breaking news alerts and more stories like this by subscribing to our mailing list.