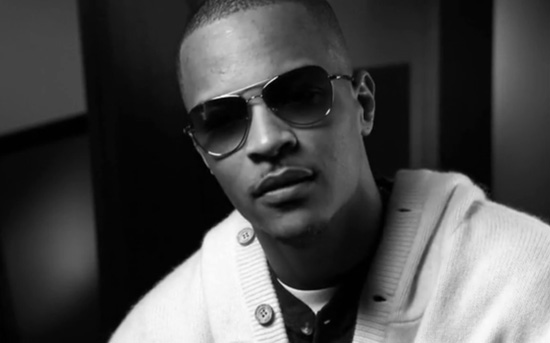 Last week on via his official website TrapMuzik.com, rapper T.I. conducted his first on-camera interview since being released from prison. Though keeping mum on the details regarding his forthcoming seventh studio album, the rapper says the new LP is "more aggressive." Tip also revealed that he's "happy to be home" and that, contrary to popular belief, he didn't write a whole lot while he was behind bars.
"I'm happy to be home," Tip said during the interview, posted on his TrapMuzik.com Web site. "I feel better than I've ever felt. I learned a lot, grew a lot. Now, I think it's time to put all that to good use." The multi-platinum Grammy-winning rapper has been working on his yet-untitled next album (due August 24) but said that he wasn't feeling creative behind the prison walls. "I didn't write too much. People might have thought I was doing a lot of writing, but I didn't write that much," Tip said. "I didn't get a lot of time to. It was a lot of activity around me, so I really wasn't motivated to create."

"I want to maintain the level of success I've been fortunate enough to do over and over again over the years," Tip said. "This album is different in many ways. I think that Paper Trail was a lot more about thoughts; this is more about feelings. This is significantly more aggressive, or at least at this period in production. Who knows? I can do 10 love songs tomorrow and change the direction. At this point, right now, it's going hard. It's going hard like classic T.I."

MTV

The album's debut single, appropriately titled "I'm Back," is a preview of what to expect from Tip's latest project (due in stores August 24th). Click here to take a listen to that and continue reading to watch the full interview!
Be the first to receive breaking news alerts and more stories like this by subscribing to our mailing list.