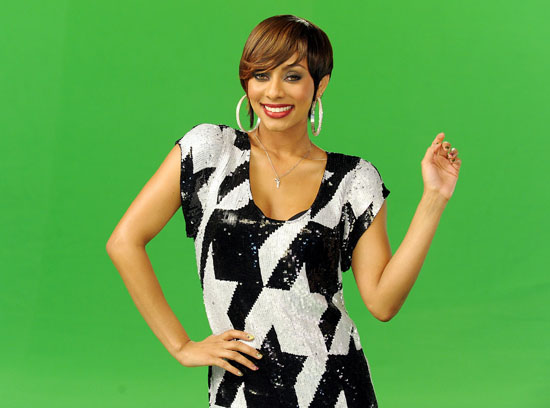 Grammy nominated songwriter turned singer Keri Hilson says that being able to promote her first album inspired a lot of new material for her second album. Keri is taking all of her time and putting it into her craft as she works on the follow-up to her debut album, In A Perfect World.
"Everywhere I travel, I get music from that region of the world," she told MTV News. "I've been to Nigeria, I've been to South Africa, three cites in Africa [in all]. I gather music from these regions, and African music is very drum-heavy. It was very inspiring. I'm definitely going to be using some of that inspiration."
Hilson was one of 2009's breakout stars with her hits "Turning Me On" featuring Lil Wayne and "Knock You Down" featuring Ne-Yo and Kanye West. She first made a name for herself behind the scenes by writing songs for Britney Spears, Ciara and Kelly Rowland, among others. Still, moving into the spotlight wasn't easy. Hilson's debut suffered a number of false starts, delays for which she told MTV News last year she was "grateful." "It's kind of been a little Detox-y," Hilson laughed, comparing the wait for her debut to Dr. Dre's years-in-the making LP."

"I'm just a perfectionist," she said at the time. "I have had many [release dates], but it's all for a good cause. The label wants to make sure the album has its proper release, and I'm thankful for that. Very grateful, even though fans look at it like it's a bad thing."

For her sophomore effort, Hilson said she's expecting Polow Da Don and Timbaland to produce the majority of her yet-untitled set. Hilson also said Kanye will likely be on board for her next album as well. She said she hopes she can recruit Ryan Leslie into the fold too.

MTV NEWS 
With a decent freshman opening and her being nominated for 2 Grammy Awards, we're definitely expecting a growth in her craft for this sophomore album…
Be the first to receive breaking news alerts and more stories like this by subscribing to our mailing list.