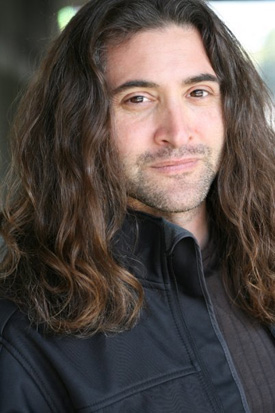 Actor Joshua Andrew Koenig, known to most simply as "Andrew Koenig," was found dead in Vancouver, British Columbia in the country of Canada Thursday. Koenig, best known for his role as "Boner" in the 1980 TV series "Growing Pains," was 41-years-old.
Though no details have been released surrounding his death just yet, Koenig's father Walter told reporters in an emotional press conference that his sonhad taken his own life and had been found in Vancouver's Stanley Park Thursday morning.
"My son took his own life," an emotional Walter Koenig told a rapt press corp. "The only other thing I want to say is, we've already said what a great guy he was, what a great human being," Koenig said before breaking down into tears. "He was obviously in a lot of pain."

Andrew Koenig, best known for playing "Boner" on 'Growing Pains,' had been missing since February 14. Despite many police searches in the area, he was not seen in the densely wooded marsh where he was eventually found.

Police declined to give many details of the discovery out of "respect for the family." A police spokesperson did add that foul play was not suspected. Koenig, 41, missed his flight out of the Olympic host city last week.
Be the first to receive breaking news alerts and more stories like this by subscribing to our mailing list.