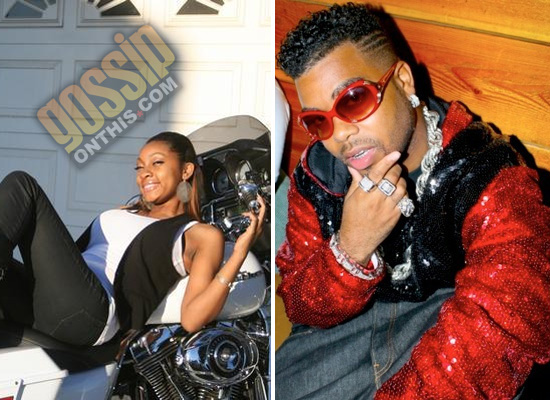 Well that was quick. GossipOnThis.com has exclusively learned that actress Tisha Campbell-Martin's sister (and allegedly Diamond Blue from Pretty Ricky's baby mama) Tiara gave birth to a baby girl Sunday night (Jan 24), about 4 months shy of her original due date. Her sister Toya reached out to us and gave us all of the details, saying that stress caused Tiara to develop a condition related to high blood pressure, which forced doctors to go in and take the baby out in order to save both her and the baby.
"While we were on a plane Sunday on our way to Los Angeles from Atlanta, Tiara had a headache and was very dizzy, so I felt her head and she had a fever," Toya Campbell (another one of Tisha's sisters) told Gossip On This exclusively. "So as soon as we got to LAX airport, Tiara was rushed to the hospital and the doctor said her temperature was 103.5 degrees and her blood pressure was really high," she continued. "The doctor said they had to take the baby out right then because they both were at risk of dying."
Doctors told Tiara and her family that "due to a combination of high blood pressure and stress," she developed a serious condition that affects about 5% of pregnant women worldwide known as preeclampsia, which forced the doctors to take extreme measures and take the baby out via Caesarian section (or "c-section"),
Toya told us that despite the complications, both mom, 21, and the newborn baby are "doing great" and she and her family are thankful that both she and Tiara are alive.
Tisha Campbell's husband, actor Duane Martin, reached out to Gossip On This exclusively last week and let us in on some information involving his sister-in-law and future niece. According to Martin himself, Tiara, Tisha's 21-year-old sister, got into a relationship with Diamond "Baby Blue" Smith from Pretty Ricky and "one thing lead to another" and she got pregnant.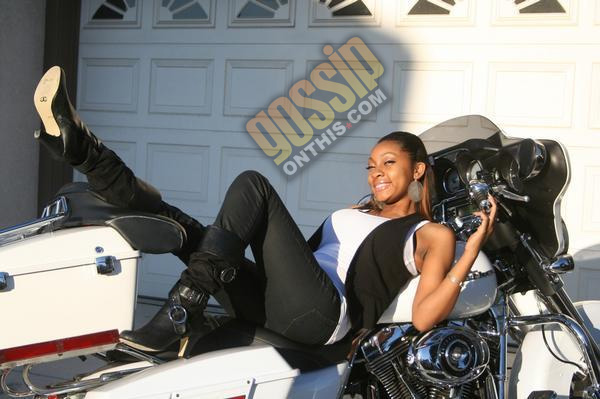 When Tiara contacted Blue about the situation, he constantly denied the baby being his and later ignored her phone calls. So she went into a state of depression and her brother-in-law Duane wasn't having that.
"I'm a father, so if I have to blast him to make him become a father, then I will do just that," Duane told us. "Tisha has five sisters and one brother and she cares for them very much, so to hear that her sister wants to abort the baby because she feels like she made a mistake hurts Tisha," he continued. "When you mess with my wife or my family then I become upset, especially when I tried to reach out to him in the beginning, instead of taking it to the next level."
Toya Campbell, 24, another one of Tisha's younger sisters told us that Tiara stressed a lot during her entire 5 month pregnancy, which caused her to develop preeclampsia and the doctors had no choice but to terminate the pregnancy and try to save the baby in order to save both of their lives.
Toya and the rest of her family also wanted us to let people out there know this:
"To anybody who is stressing while they're pregnant… Please don't. Preeclampsia happened to [Tiara] and it can happen to anybody…"
We're not 100% sure if Blue is the baby's daddy or not but we wouldn't be surprised if the DNA results revealed that he is.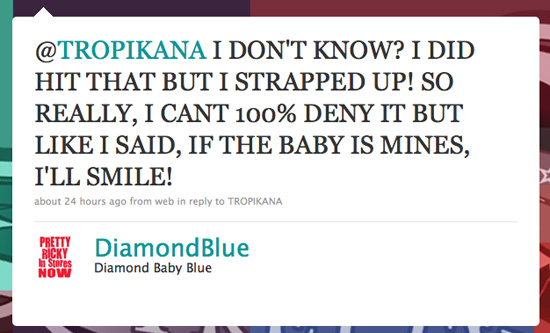 Tiara and her family assure us that DNA testing will be done as soon as the baby is stable enough. And they said we'll be the first to know when the results come back, so stay tuned!
Be the first to receive breaking news alerts and more stories like this by subscribing to our mailing list.