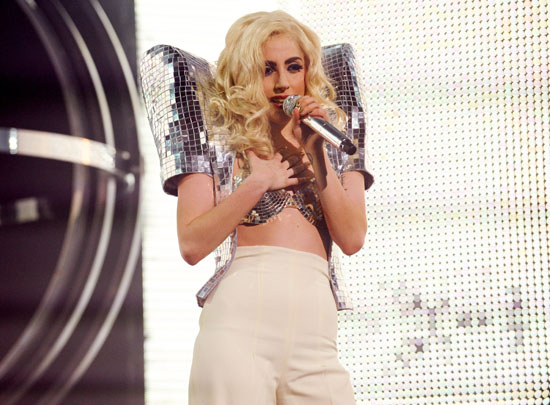 Following a bout of sickness due to exhaustion, pop superstar Lady Gaga is back to work and performed for a sold out crowd at Radio City Music Hall in New York City Wednesday night (Jan 20) for her "Monster Ball" Tour.
Last night, I had the great pleasure of seeing Lady Gaga kick off a sold-out, four-night engagement at New York's legendary Radio City Music Hall and, lemme tell you Music Mixers, I almost wept with joy. Gaga's Monster Ball tour is one of the greatest concert experiences of my life. AH-MAZING. I can't stop thinking about it. In the past week Gaga had some health issues, but you would never have known based on her tireless energy and robust vocals. This lady is the real deal!

She opened the show with "Dance in the Dark" and hardly took a break until the climactic, floor-shaking performance of "Bad Romance." My personal fave was "Boys Boys Boys," which she began by asking, "Where are all the gay boys at?" Obvs, I immediately jumped up and began dancing. But there is no doubt that "Bad Romance" was the ultimate showstopper, with all of Radio City on its feet for Gaga's hit single. The only downside was that Gaga never did one of my fave tunes off The Fame Monster, "Telephone," but I'll let it slide. Music Mix-ers, if you have any chance of going to see Gaga at Radio City, I heartily endorse. It could change your life. Or at least just make it really sparkly for a couple of hours.

SOURCE: EW

More pics of Lady Gaga performing for her "Monsters" (that's what she calls her fans) below…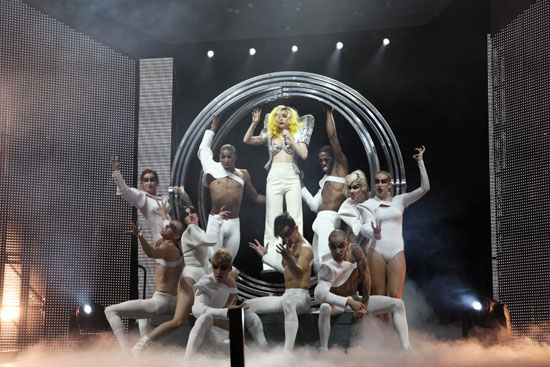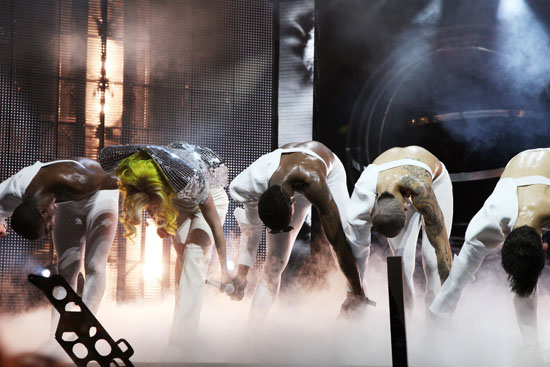 PHOTOS: GETTY IMAGES / WIRE IMAGE / WENN

Be the first to receive breaking news alerts and more stories like this by subscribing to our mailing list.