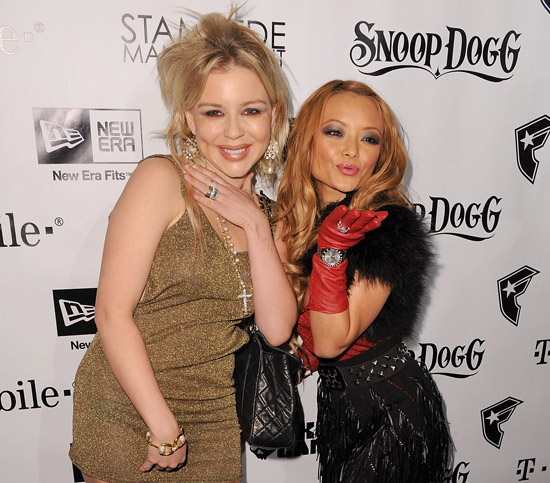 Socialite Casey Johnson was found dead in her Los Angeles apartment Monday morning (Jan 4). TMZ reported that it had been several days before she was discovered and the LAPD has opened a death investigation.
Johnson, 30, was engaged to MySpace celebrity turned TV reality star turned Twitter celebrity Tila Tequila. She was the heiress to the Johnson & Johnson fortune and her father, Woody Johnson, owns the New York Jets.
We spoke with Tila. She says they were fighting last week and that Casey stayed at Tila's house on the 28th. Tila tried contacting Casey on the 29th because Casey had left her dogs behind. Tila says Casey's phone has been shut off since the 29th and she was not able to make contact.

Johnson — who tweeted frequently — last tweeted on December 29 at 1:13 AM.
As of now, no cause of death has been determined as it has been deferred due to pending toxicology tests. The L.A. County Coroner's office released information earlier this evening and said that Johnson did not take her own life and her body showed no evidence of of heart disease, liver, kidney, vascular or other obvious problems
We're told there is no evidence of suicide or homicide. As for drugs, law enforcement sources tell TMZ there was "an insignificant" amount of prescription medication found in the home where she died. Our sources say the toxicology report should be the key to determining cause of death.

SOURCE: TMZ
Be the first to receive breaking news alerts and more stories like this by subscribing to our mailing list.