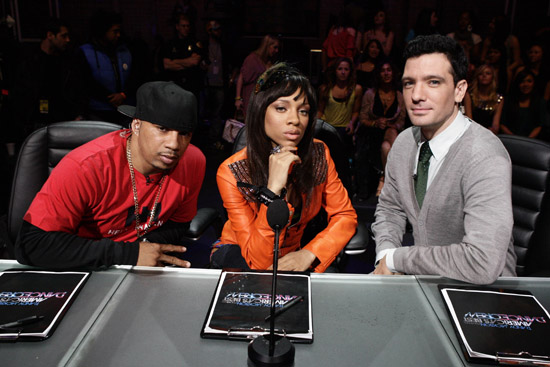 Choreographer Shane Sparks posted $590,000 bail Saturday night following his arrest the night before for nine counts of child molestation. Sparks, a judge on MTV's America's Best Dance Crew and a regular choreographer on FOX's So You Think You Can Dance, is accused of molesting a 15-year-old girl back in 1994. But according to his attorney Steve Meister, he's completely innocent and these charges "reek of opportunism." In addition, both Shane and his legal team are claiming that the victim is trying to extort the 40-year-old Hollywood dancer/choreographer.
"Shane Sparks is innocent, he knows it and soon the world will know it. We are going to fight this tooth and nail. It's a bogus accusation that reeks of opportunism and exploitation. The timing is beyond suspicious, and this whole thing stinks to high heaven," states Meister. "We are going to fight to clear his name, and we are going to succeed."

SOURCE
Meister and Sparks say that since the girl took so long to come forward, and conveniently waited until Shane became famous (and had a little money in his pocket) her case has no merit. The next step in the case would be for his legal team to build his defense in an effort to prove his innocence, which Meister says he's confident he'll be able to do.
On the other hand, if Sparks is found guilty and convicted in court, he'll have to provide fingerprints, a DNA sample and register on a national database of sex offenders.
Be the first to receive breaking news alerts and more stories like this by subscribing to our mailing list.