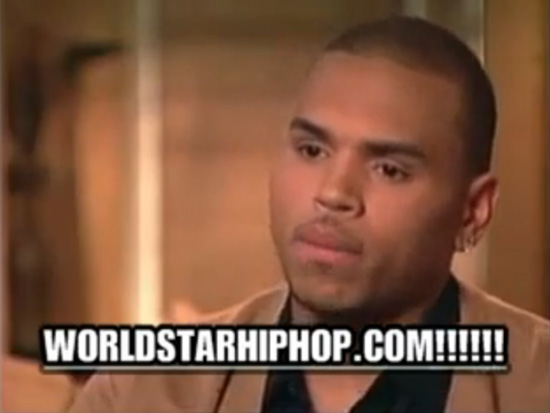 ABC aired Chris Brown's 20/20 interview with Robin Roberts last night (Dec 4) and Chris and Robin basically spent about 9:47 talking about the same thing we've heard about in the other 87 hundred interviews he's done in the past couple of months… We believe the only difference between those interviews and this one is that this was conducted AFTER Rihanna's big 20/20 interview with Diane Sawyer so of course Robin and Chris watched snippets of it and talked about it.
One big thing that stood out for us though was when Chris and Robin got to the subject of his song "Changed Man," (listen here) the young entertainer basically called his ex girlfriend a "liar" (even though he says he's not calling her a liar…) for denying she heard the song, which leaked online shortly after he wrote it. Not only did she hear it, but according to Brown himself … she cried!
Brown, however, said Rihanna had in fact heard the song. Roberts looked puzzled by the singer's answer, but he insisted that Rihanna heard the song. He then explained he personally played the song for her shortly after his assault on her, resulting in her being overcome with emotion. "She knows how sorry I am," Brown said. "She's heard the song. I played the song for her, the day I [wrote it]. Maybe a month after the situation. "She cried when she first heard the song," he continued. "I'm not trying to call her a liar. But I played the song for her."

SOURCE
Continue reading to watch the interview in its entirety!
Be the first to receive breaking news alerts and more stories like this by subscribing to our mailing list.