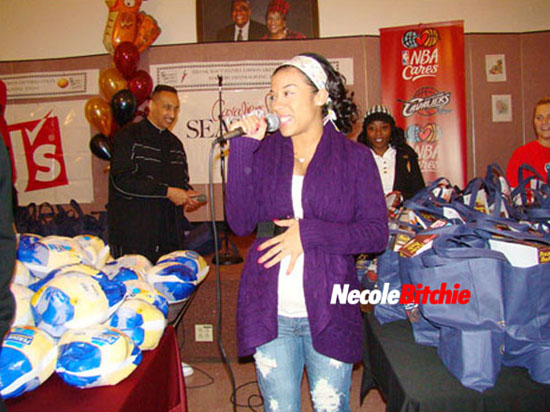 Our good friend FreddyO always has his ear to the streets and not only did he confirm that R&B singer Keyshia Cole is indeed pregnant with her first child, but he also managed to find out that she's carrying a little boy in there!
Rumors have been circulating about my homie Keyshia Cole being pregnant, well I am here to confirm that she is, she should be around 4-5 months now. Keyshia was out at a Cav's game supporting her man Daniel "Boobie" Gibson, and was sporting a very visible baby bump. Keyshia has been on hiatus for a minute and just wants her fans to know its not permanent. She has been having some me time and enjoying her new family and her boo. I was also told that it was going to a baby boy…
In related news, Keyshia has a long-lost sister who is also pregnant! That's right, Frankie has yet ANOTHER child that has popped up out of the woodwork…
Keyshia Cole is going to be a mommy and so is another of her new-found sisters! We found out that Frankie has located another of her long-lost children, a 17-year-old daughter, who is also expecting. Whether we'll get to meet the new sister on "Frankie and Neffe" is up in the air. We're told that a second season of the BET reality spin-off won't be greenlit until Frankie changes her ways. Specifically, producers want her to act more professional and show up for shooting on time.
We can't keep up with that family…
Be the first to receive breaking news alerts and more stories like this by subscribing to our mailing list.