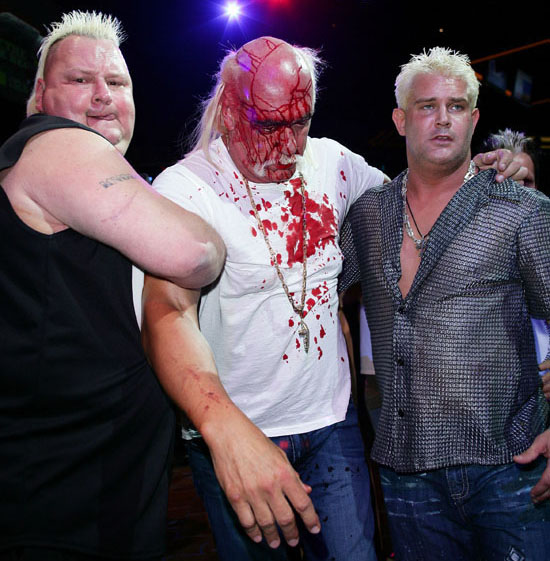 Championship wrestler Hulk Hogan agreed to look like he got battered and bloodied up by wrestling legend Ric Flair in an effort to promote their upcoming event "Hulkamania – Let The Battle Begin." At a press conference in Sydney, Australia, Hulk and Ric were arguing and trading insults about their failed love lives when Flair started punching Hogan in the face over and over causing blood to pour from his head.
But don't get too alarmed because it's all FAKE! Yes the blood is real and Ric Flair is really hitting Hulk but after doing a little research we found out that this type of stunt is called "blading" and it's very common in the world of professional wrestling, which we all know is a highly staged sport. The process of blading is fairly easy. Basically, a small concealable razor is hidden in the attacker's hand causing the attackee to receive a cut big enough for blood to pour out.
The pictures actually make it look really bad but if you take a look at the video, you'll see that the whole thing was an act. If it were real, security would have bum rushed the stage when the first lick was handed out. Continue reading for more pics and to check out the video!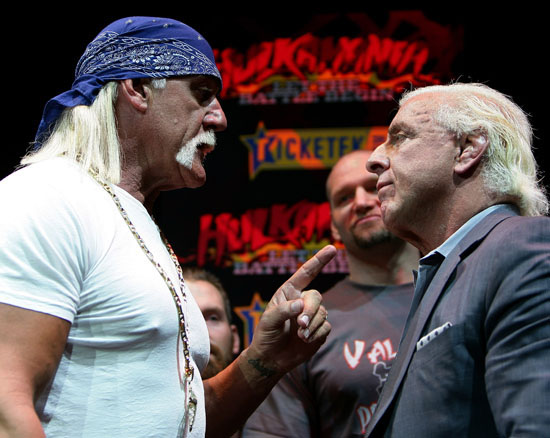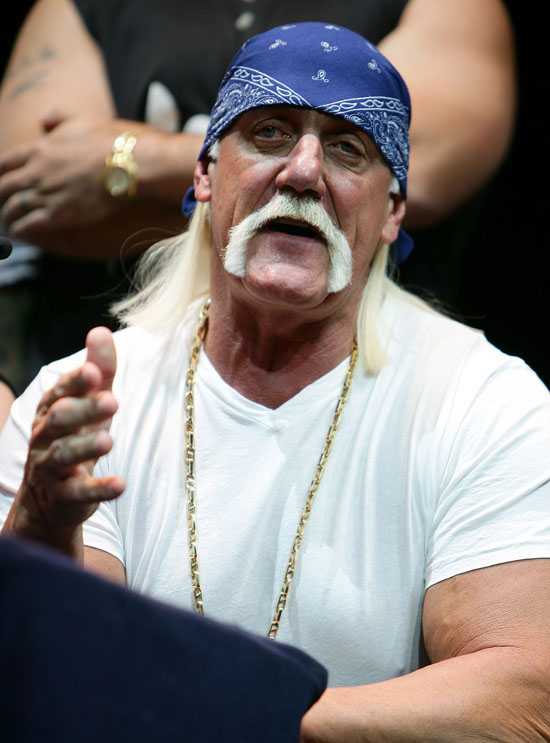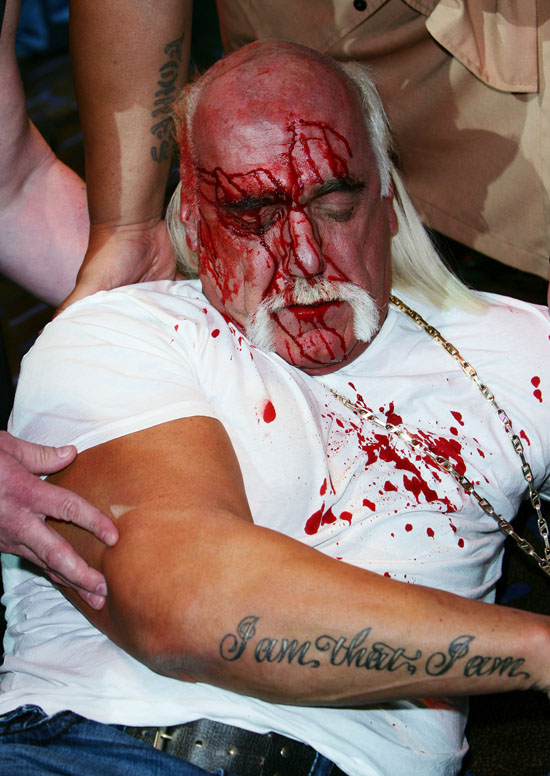 Be the first to receive breaking news alerts and more stories like this by subscribing to our mailing list.