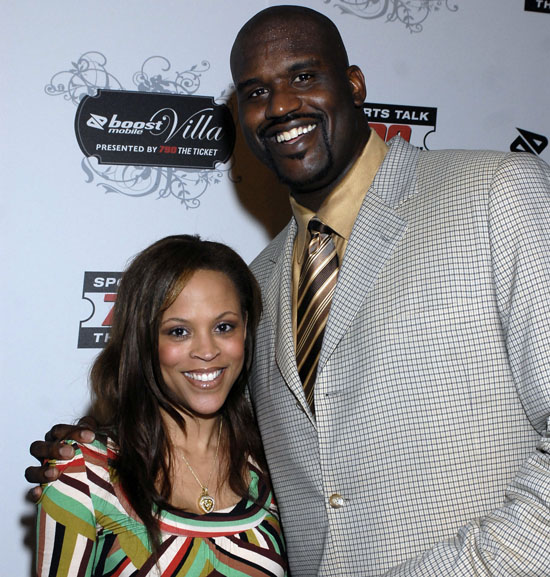 NBA star Shaquille O' Neal and wife Shaunie O' Neal have decided to file for separation. The two apparently can not seem to reconcile their difference just like in 2007 when Shaq filed for divorce when he believed his wife was stashing away money throughout their marriage. The couple, who reportedly have a prenuptial agreement, eventually reconciled after the bitter dispute.
According to recent reports, Shaunie (real name: Va'shaundya) later plans to file for divorce and she's also seeking full custody of their four children, spousal (and child) support and visitation rights for Shaq.
Shaunie pulled her kids out of school last week in Florida and they now reside in L.A. with her.  For some odd reason Shaq's people believe its all about money.  Wonder why that may be? Well on November 8th she flew to L.A. and filed for separation there because a spouse generally does a lot better in the spousal support department in California than in Florida.  Shaunie is now claiming L.A. as her residential area.
To date, Shaq and Shaunie have been married for 6 years 11 months.
Be the first to receive breaking news alerts and more stories like this by subscribing to our mailing list.