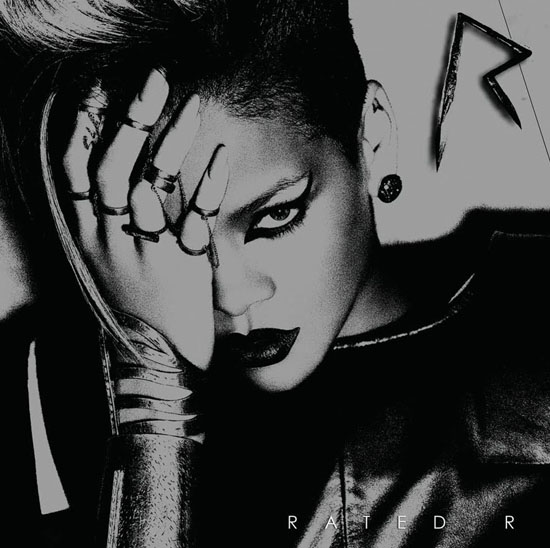 Rihanna is getting ready to get on her promotional grind for her new album Rated R. She has unveiled the official track listing for the album, which hits stores November 23rd.
Also, the video for her second single "Wait Your Turn (The Wait is Ova)" is rumored to premiere today on her official website RihannaNow.com while the video for her first single "Russian Roulette" is also rumored to premiere on ABC on November 13th on ABC's 20/20.
And this is the part where we all take a deeeep breath! (Whew!) … Is it just us or does anyone else feel like this project is a bit rushed? Since when has an artist debuted the video to her second single first and only a few days after the track has leaked?
Anyway, peep the track listing for Rated R after the break!
"RATED R" ALBUM TRACK LISTING
1. Mad House
2. Wait Your Turn (The Wait Is Ova)
3. Hard F/ Young Jeezy
4. Stupid In Love
5. ROCKSTAR 101 F/ Slash
6. Russian Roulette
7. Fire Bomb
8. Rude Boy
9. Photographs F/ Will.I.Am
10. G4L
11. Te Amo
12. Cold Case Love
13. The Last Song
Be the first to receive breaking news alerts and more stories like this by subscribing to our mailing list.