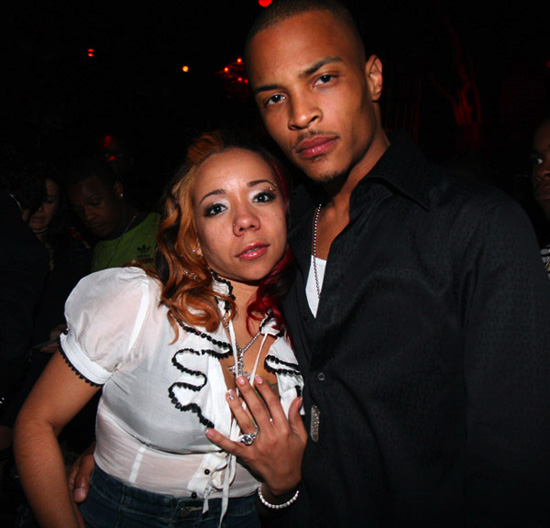 As Tiny sits at home holding down the fort, she briefly discusses with her fiancee  T.I. on the phone, "How is everything going?" And she's provided an update on everything going on with the rapper.
"He hears things and we talk about it. He wants me to stay out the way, me being out of harm's way. I know it's a lot of crazy things going on so I try to stay in as much as possible because I don't have him here. So I come out only when it's necessary. I stay out the way…He's doing good. He's passing the time by working out and just doing things they do inside, you know," she told All Hip Hop.
Tiny goes to visit T.I. every Sunday or Monday, with the only exception being an outbreak of a gastrointestinal virus in mid June swept the prison. Visitations were suspended for 18 days after 158 of the 2,000 plus inmates, along with several correctional staff members, reported symptoms of the virus. One inmate did test positive for norovirus.
But we're glad to know all is peace in harmony in the world Tiny and T.I. as the Atlanta rapper  is still scheduled to be released from prison in the year 2010.
Be the first to receive breaking news alerts and more stories like this by subscribing to our mailing list.