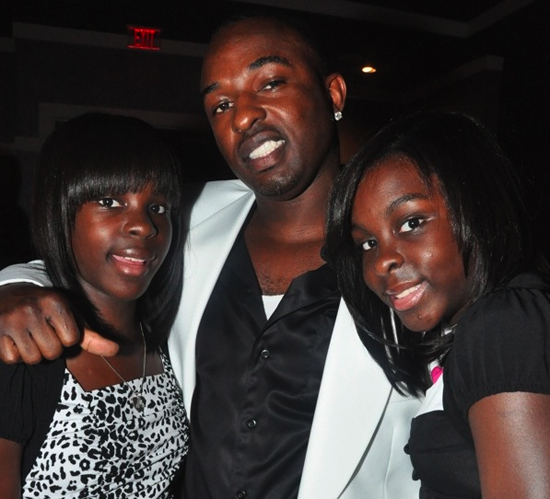 After posting a $10,000 dollar bond, Frederick Richardson, best known as the man allegedly responsible for the death of A.J. Jewell (from the Real Housewives of Atlanta), was released from prison Tuesday morning (Oct 20). Before Richardson posted his bail, he was seen before Judge Karen Woodson, who set the bond following an autopsy on A.J.'s body.
Richardson and Jewel, who was engaged to Kandi Burruss of BRAVO's Real Housewives of Atlanta up until August of this year, had an undisclosed dispute at Atlanta strip joint Body Tap earlier this month (Fri Oct 2). Shortly after the dispute and the physical altercation that followed, Jewell died on the way to the hsopital. During Richardson's arrest, authorities assumed Jewell's death was due to head trauma, and charged Richardson accordingly with voluntary manslaughter. But the new autopsy states differently and considers that A.J. suffered from Sickle Cell and that may have played a role in his unfortunate demise.
And though his family acknowledges that he indeed have the Sickle Cell trait, his death was due to the physical altercation and not the disease.
"Our son A.J. had the Sickle Cell trait which caused no related medical problems during his life. We feel A.J.'s death was a result of the malicious attack by the individual and/or individuals present during the figh," the family told TMZ.
A.J. Jewell leaves behind his fiancee and Real Housewives of Atlanta co-star Kandi Burruss, and six children. His family is in our prayers and we are hopeful that justice will be served.
Be the first to receive breaking news alerts and more stories like this by subscribing to our mailing list.