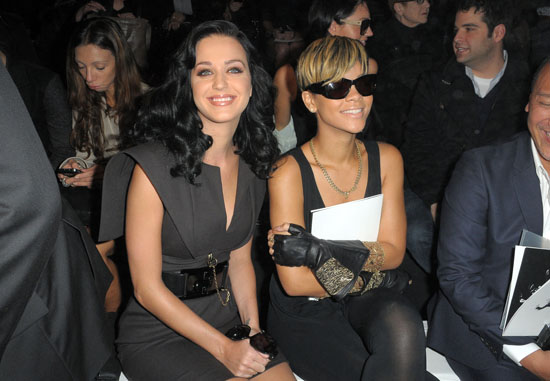 It must suck having the paparazzi follow your every move just about every single day of the week. But it doesn't look like it bothers Rihanna too much. We just hope she pays her PR staff well because she hasn't released an album or gone on any tours or anything like that in a while and she's still as relevant as ever.
Of course that little bout she had with Chris Brown assisted in this boost of relevancy, but never-the-less homegirl stays on the front of just about every blog online, whether it's a story about her screwing Justin Timberlake or pictures of her "going to meetings" (and people gawking at a green notebook).
Anyway, she and her BFF Katy Perry were seen in the front row enjoying the Karl Lagerfeld Pret a Porter Spring/Summer 2010 Fashion Show Sunday (Oct 4) at the Jardin des Tuileries in Paris. Ri spent her entire weekend going from show to show enjoying the festivities of Paris Womenswear Fashion Week 2009 over the pond in Paris, France.
Continue reading for lots of pictures and a full account of her busy weekend!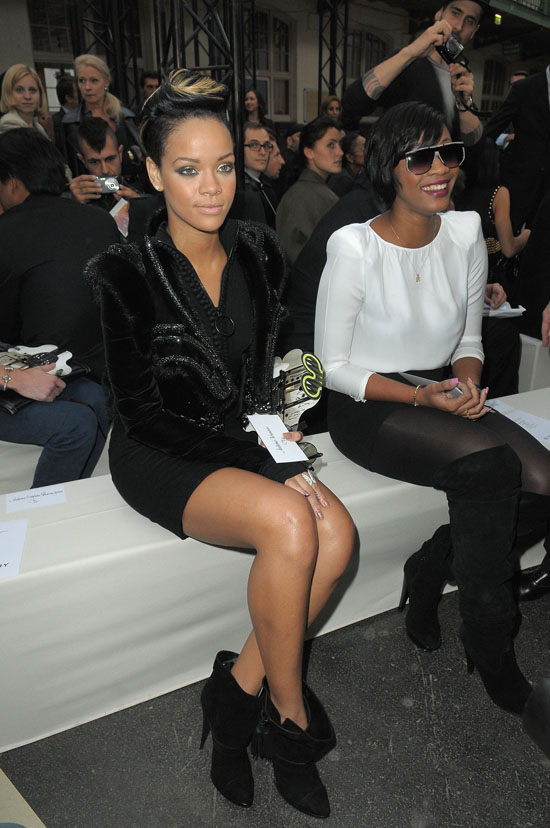 Rihanna also hit up the Givenchy Pret a Porter Show the same day (Oct 4). She appears to have ditched Katy for her other BFF Melissa.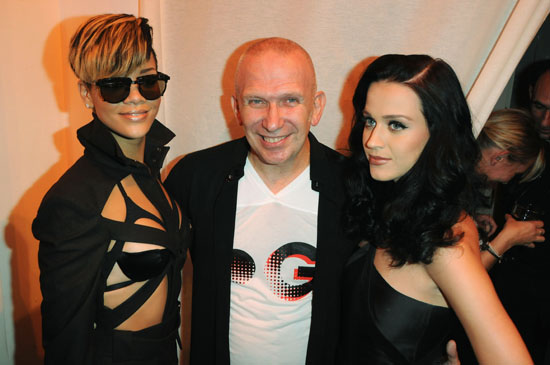 The day before (Sat, Oct 3) she and Katy Perry attended the Jean-Paul Gaultier Pret a Porter Show at 325 Rue Saint Martin in Paris. Here the two are seen photographed with fashion designer Jean-Paul Gaultier.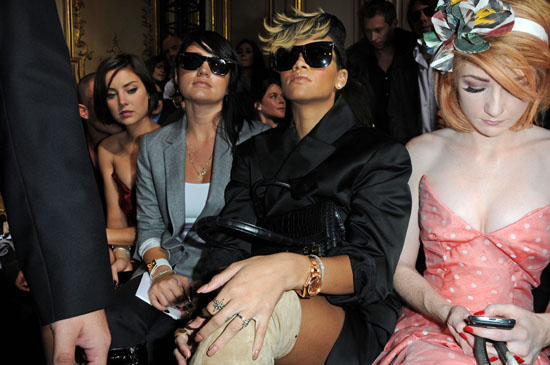 Here she and Nicola Roberts from Girls Aloud can be seen at the Vivienne Westwood Pret a Porter Fashion Show for Paris Womenswear Fashion Week 2009 on Friday afternoon (Oct 2).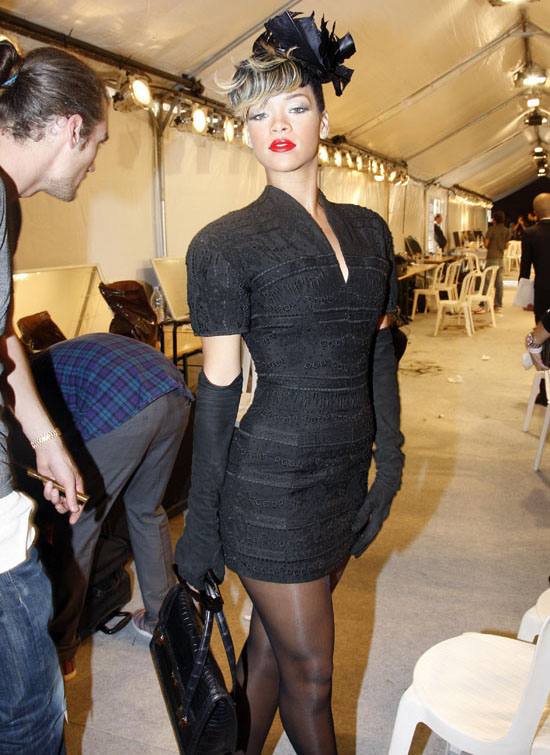 And here she can be seen riding solo, also on Friday (Oct 2), at the Christian Dior Pret a Porter Show for Womenswear Fashion Week 2009 in Paris.
Be the first to receive breaking news alerts and more stories like this by subscribing to our mailing list.