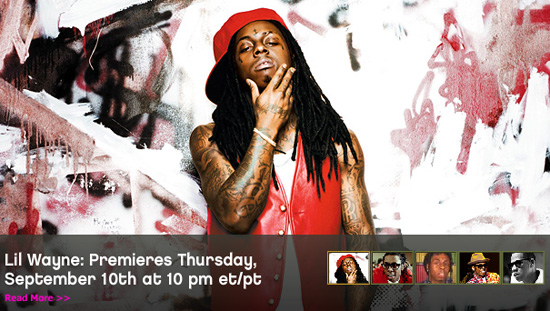 VH1 reps have revealed that their "Behind the Music" series will return in September 2009 and will feature profiles on rappers Lil Wayne, T.I. and 50 Cent, along with R&B singer and former New Edition member Bobby Brown.
BTM will follow Wayne from his early days as a New Orleans "Hot Boy" all the way to being the "best rapper alive" in 2009. His episode will kick off the return of the series on September 10th. A couple of weeks later on September 28th, Bobby Brown will be featured on the show and they'll talk about his days as a member of New Edition, his struggles with drugs, his divorce from Whitney Houston and everything in between.
A week and a few days later on October 8th will be T.I.'s episode, where his life as a drug dealer on the streets of Atlanta, the murder of his close friend Philant Johnson and his current stint in federal prison will be highlighted. And less than a week later on October 13th, the show will document 50 Cent's life, form his near-death experience in May 2000 all the way up until today, where he is now one of the biggest rappers in hip-hop.
All shows will air at 10 PM (EST) with the exception of 50 Cent's episode, which will air at 8 PM (EST).
Be the first to receive breaking news alerts and more stories like this by subscribing to our mailing list.