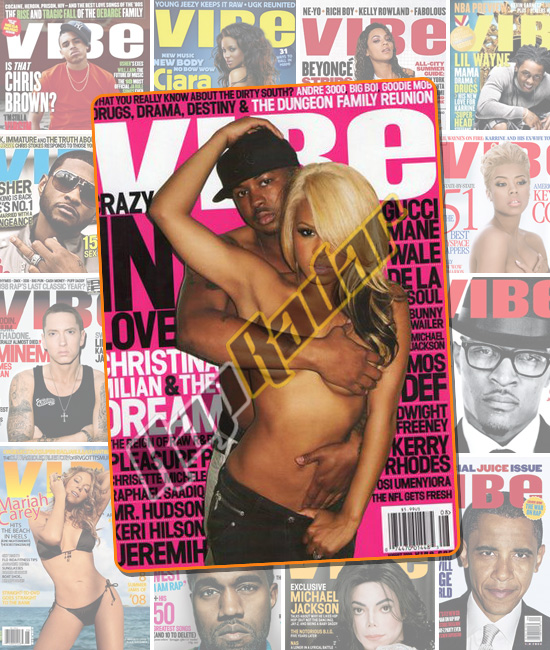 It look as though Vibe Magazine is going to be making a big comeback in online form, All Hip Hop reports. According to the immensely popular hip-hop site, one of the biggest hip-hop/R&B magazine's to ever exist has been purchased by a New York City based private equity investment firm known as InterMedia Partners.
Vibe was founded by music legend Quincy Jones and media giant Time Warner back in the early 1990s, but they failed to keep up with the changing market when they were purchased by Wicks Group of Companies, which ultimately caused them to announce their sudden closure back in June 2009. But since the Vibe brand is so strong, Intermedia Partners and its portfolio company Uptown Media Group hope that a carefully strategized re-launch will bring the magazine back on top.
"Vibe is the preeminent brand in R&B and Hip-Hop. We feel privileged to purchase and resurrect such a storied brand," explained David Koff, a Senior Partner at InterMedia Partners. "Together with the re-launch of Soul Train this fall and the rapid expansion of Uptown Magazine, a reinvigorated Vibe enables us to serve a broad spectrum of the African American audience with high quality entertainment and information."

With its re-launch, Vibe will focus on developing a "Vibe Lifestyle Network," which will include crossover sponsorship from various other websites and opportunities for advertising sales with the help of Blackrock Digital, which handled Vibe's digital sales before they closed in June.
"Creating a preeminent lifestyle network anchored by two meaningful brands in the urban space is a fantastic opportunity that we had to get involved with," Blackrock Digital president Chris Smith told AllHipHop.com. "Vibe.com has been a top performing web property for so many established advertisers, and we look forward to bringing that back to life along with key partner affiliate websites."
Vibe.com is set to officially re-launch either in November or December 2009 with a whole new team responsible for its vision: Vibe's vision will be Brett Wright (Uptown Magazine Co-Founder), Chris Smith (Blackrock Digital President), Parker McNaughton (Blackrock Digital), and original 1993 Vibe team members Robert Miller and Leonard Burnett.
The print version of the magazine will re-launch in 2010, but the company under its new ownership plans to devote fewer resources to print issues, instead following a quarterly format.
Be the first to receive breaking news alerts and more stories like this by subscribing to our mailing list.