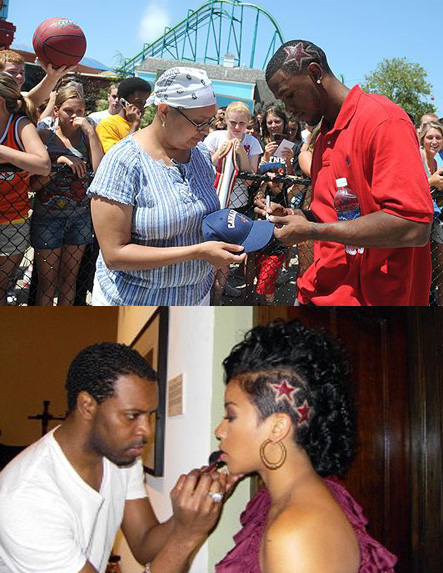 Keyshia Cole and her boyfriend Daniel "Boobie" Gibson (pictured at the top at Cedar Point amusement park in Ohio the other day) of the Cleveland Cavaliers recently got a matching haircut!
Keyshia (pictured at the bottom getting done up before a photoshoot in Cleveland) has decided to shave the side of her head a la Cassie and don the look up with red stars just like her "Boobie." Forget that whole matching tattoos mess. That sh*t is permanent! Hair grows back. Always.
Sidebar: We know Cassie is NOT the first person to do this, but it seems like after she did it everybody else shortly followed suit. We wonder who's next…
Shout out to Necole Bitchie for the pic!
Be the first to receive breaking news alerts and more stories like this by subscribing to our mailing list.