RHOA SEASON 2 PREMIERE SEES 4 MILLION VIEWERS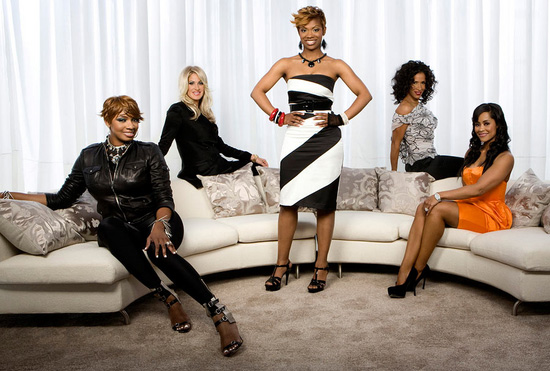 Before we get to the drama surrounding the Atlanta Housewives, let's start you off with the stats from last week's season 2 premiere! The Season 2 premiere of Bravo's Real Housewives of Atlanta reality TV show drew in a record setting 2.7 million viewers, the most for any "Real Housewives" debut. In comparison, the New York Housewives' Season 2 premiere brought home 1.6 million viewers, while the second season premiere of the Orange County Housewives opened at 1.1 million viewers.
Due to the popularity and anticipation for the show's premiere, Bravo aired it twice, with the actual premiere at 10 p.m. and the re-run airing an hour later at 11 p.m. In total, over 4 million people tuned in to watch the show! Why is this such a big deal, you ask? Well, last season's premiere only saw 656,000 viewers, though 2.8 million people caught the finale at the end of the season.
Be sure to catch episode 2 when it airs Thursday night (Aug 6) at 10 p.m. on Bravo. And continue reading for more news/drama on the RHOA!
KIM SAYS NENE CHOKED HER OUT!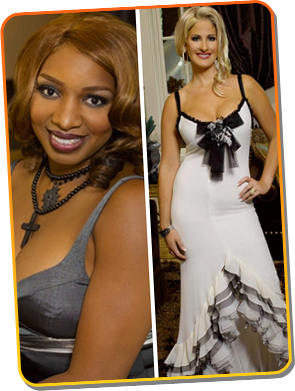 Kim Zolciak, one of the Atlanta Housewives is pressing charges against fellow housewife NeNe Leakes for allegedly choking her! In a police report filed earlier this year in April, Kim claims that NeNe grabbed her neck and "tried to choke her out" at the end of an argument on April 15th.
NeNe allegedly strangled Kimberly during a heated exchange. The incident report obtained by ET states that Kim was going to shoot a scene for "Real Housewives of Atlanta" and got into an argument with NeNe. While they were fighting, NeNe started to point her fingers in Kim's face. The report claims that when witnesses tried to break them up, NeNe "grabbed [Kim] by the neck and tried to choke her out."

Kim then drove to the police station to file a report. Both witnesses collaborated her story. She has been advised to get a warrant for NeNe and take pictures of any bruises.

SOURCE: ET ONLINE
NeNe caught ghost by the time cops arrived at the scene and she hasn't been arrested or charged with any crime, but a rep for Kim says the incident is still under investigation.
"Violence is a very serious issue, and we are not going to take this incident lightly," the rep said. "Mrs. Leakes needs obvious therapy for her apparent anger management issues."
Reps for Bravo and NeNe have yet to comment.
KANDI BURRUSS & FIANCE CALL WEDDING OFF!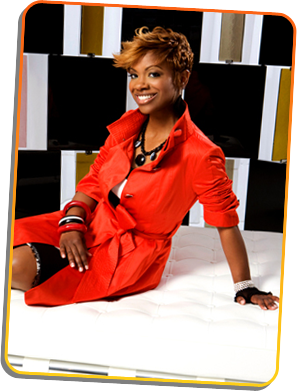 If you caught the premiere of the Atlanta Housewives' second season, you'll know that Grammy award winning singer/songwriter Kandi Burruss of Xscape fame is currently engaged to a man who has six kids. But apparently, their wedding has been put on hold. In a new interview with E! Online, Kandi tells it all:
Will we see your wedding on camera?
No, uh-uh, it didn't get that far. You will see us trying to plan, but you will see a lot of the problems and the different issues that are going on.

Have you set a date?
We haven't set a date, and I'm just going to be real with you: We have been having serious issues. My drama has been ongoing since the taping has stopped. We just got engaged right before the taping of the show. So things that I would have to deal with or things I would have to learn about, I had to learn about and deal with it while the cameras were there, which makes things even more tense, you know what I mean?

Of course, but are you still together?
Um, we are dealing with things, but that's about as far as I can go.
Hit up E! Online for the rest of the interview where she talks about her "feud" with NeNe Leakes and her thoughts on Kim's "singing."
Be the first to receive breaking news alerts and more stories like this by subscribing to our mailing list.