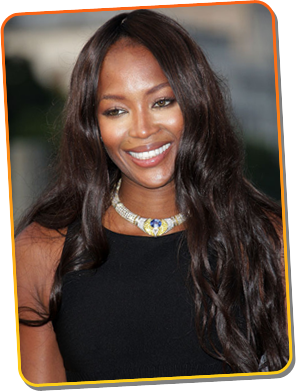 Supermodel Naomi Campbell has denied allegations that she assaulted a photographer in Italy last year, saying that they are "completely untrue." An Italian paparazzo who goes by the name of Gaetano Di Giovanni alleges the model, known for her violence, hit him with her purse as he took pictures of her and her billionaire boyfriend Vladislav Doronin, who were vacationing on the island of Lipari.
Di Giovanni told Italian newspaper La Repubblica, "First she hit with her bag, screaming at me and then she tried to slap me. I managed to avoid her – but her nails still got my eye (sic). For a few seconds I could not see a thing. I could hear that her bodyguards and her boyfriend were trying to drag her away."
But a rep for Campbell denies the claims, insisting she had nothing to do with the attack.
"Media reports circulating that Naomi Campbell attacked a photographer in Lipari, Sicily, are completely untrue."
Who do you believe? Crazy Naomi … or the crazy photog? We're gonna go with Naomi on this one. We think she's cleaned up her act after having to do that whole community service thing a couple of years back. No supermodel ever would want to return to that type of punishment!
Be the first to receive breaking news alerts and more stories like this by subscribing to our mailing list.