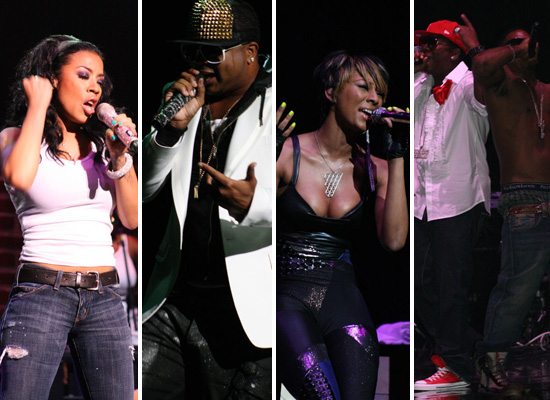 Gossip On This was in the house Thursday night (May 21st) as Keyshia Cole, The Dream, Keri Hilson and Bobby Valentino took the stage at the Fox Theater in Atlanta to perform their respective shows for the BET sponsored "A Different Me Tour." Continue reading for a full review and to check out lots of exclusive pics, taken by our CEO/Editor-in-charge Dustin Gary!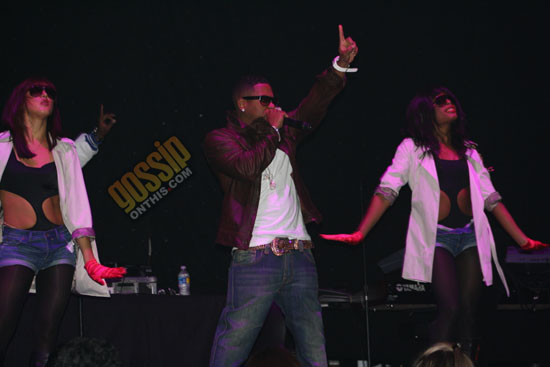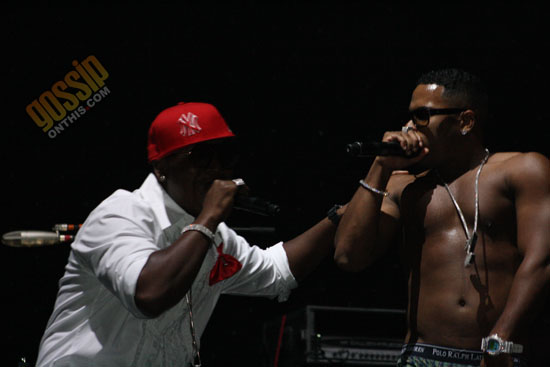 Bobby Valentino came out first, performing "Tell Me," "Anonymous," "Slow Down," "Them Jeans," and his most recent hit "Beep." In the middle of his performance, he took it back to the "old school" for a minute or two and at one point ripped his shirt off, jumped off the stage and ran up the center aisle to meet a group of hundreds (yes hundreds) of screaming women. Surprisingly, security didn't really trip and he went back to the stage and finished his show with "Beep" and brought out ATLien Yung Joc to perform his verse.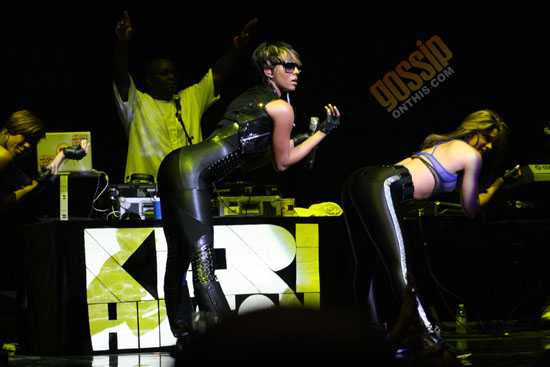 Next up was singer/songwriter Keri Hilson, who opened up her show with her most recent single "Knock You Down." She also performed "Energy," got freaky with "Slow Dance," took us back with "The Way I Are" and made sure to let everyone know who wrote Mary J Blige/Ludacris' song "Runaway Love" and Mary J's song "Take Me As I Am." If you didn't catch the hint … Ms. Keri Baby wrote them! And she sung her butt off performing them too, we can't even hate.
Before she made her exit, she performed "Turnin' Me On" and the ATL crowd went wild (that must be their favorite song). Next to Keyshia (we'll get to her later) she was the best performer of the night! We were really surprised. The dancing and the singing were definitely on point so it's safe to say Keri Hilson brought her "A" game.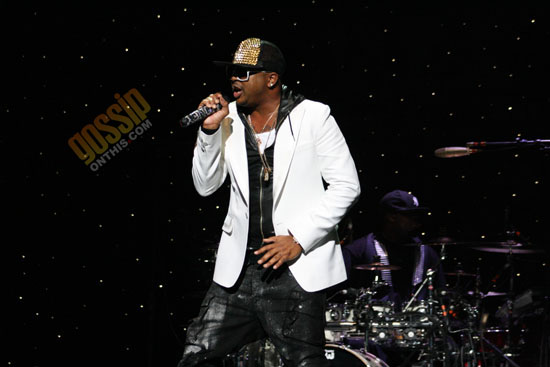 After Keri exited the stage, The Dream came out to perform his show. And let's just say … his album sounds much better. He's not really a great live performer, so that's definitely something he needs to work on for the future.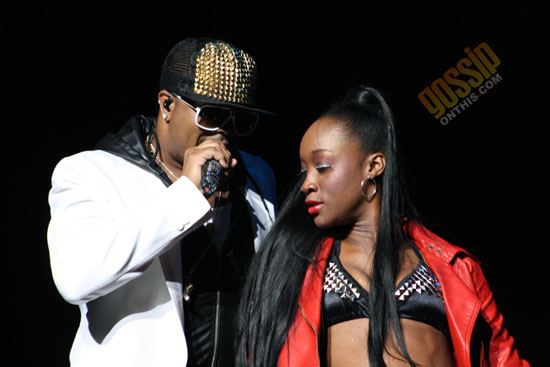 Anyway, he performed a pretty healthy mix of songs from his two albums Love vs. Money and Love/Hate, including "Shawty Is Da Sh*t," "Falsetto," "My Love," and "Walking On The Moon." He ended his set with the explosive hit "Rockin' That Sh*t." Again, the singing wasn't really that great and his dancing was … "okay," but he made up for it with hit hot backup dancers and of course his equally hot songs.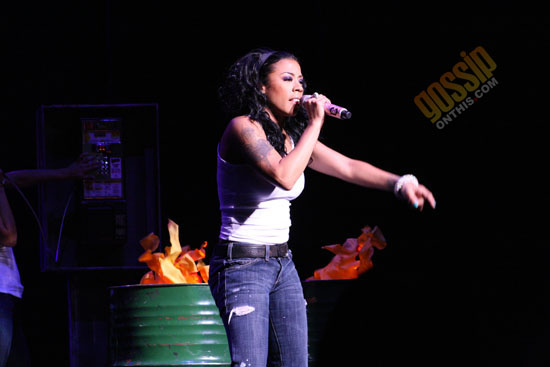 After The Dream was, of course, the headlining act … Keyshia Cole! She performed all of the hits from her three albums, including "I Should Have Cheated," "Love," "Let It Go," "I Remember," "Heaven Sent," "You Complete Me," "Playa Cardz Right" and "I Changed My Mind," the song that introduced her to the world just 4 years ago back in the summer of 2005.
During her part of the show, she brought out her artist/friend Amina for "Shoulda Let You Go" and gave Amina a minute or two of solo stage time. Gyant from Gyant Unplugged was sitting right behind us and we were tripping at his comparison of her and Babs from Da Band (and Rah Digga lmao) … funny sh*t! Haha.
Later in her set, Keyshia took us back for a minute and did her verse from "Last Night" and also performed her most recent single, "Trust," which features Atlanta native Monica who came out as a surprise guest. (Sidebar: We actually met Monica after the concert and we will definitely tell you that she is the coolest chick in the game and is so down to earth!) She also let her backup singers have a little solo time and let's just say … had they had even more time, they would have definitely stole the show! One performed "Sweet Thing" and the other sang "Ain't Nobody." Needless to say, they surprised everyone in the crowd and had everybody on their feet giving them a standing ovation as they faded away back into the background.
Keyshia ended her show with "Make Me Over" and that was that. The end. Overall, the concert was really good … if you can get past The Dream not knowing his own choreography and his subpar singing. We love him as a songwriter and his songs are definitely hot … but someone needs to either get some vocal training or make use of backing vocals or something. But Bobby V was pretty good, Keri Hilson was damn good and Keyshia Cole did her thing just as the headliner should. We're definitely looking forward to seeing her, along with Keri Hilson, perform live in the future!
PHOTOS: DUSTIN GARY FOR GOSSIPONTHIS.COM
Click here to peep the remaining tour dates to see when they'll be coming to your town!
Be the first to receive breaking news alerts and more stories like this by subscribing to our mailing list.