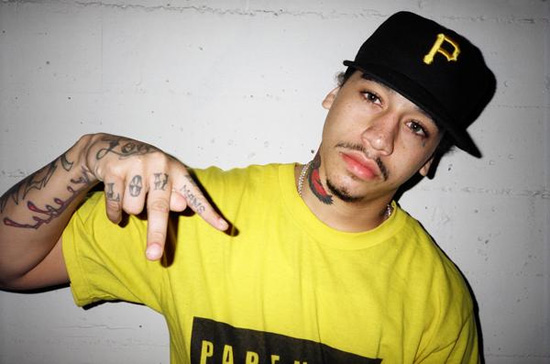 Atlanta rapper Dolla, who was signed to Akon's Konvict Music label, was shot and killed Monday afternoon in Los Angeles at the Beverly Center mall, causing mall shoppers to duck for cover as shots rang out in the parking garage of the popular Westside mall. He had just arrrived in Los Angeles from his hometown of Atlanta earlier in the day and went the mall to do some shopping, according to his publicist Sue Vannasing. While he and another rapper, D.J. Shabbazz, were waiting in the valet area, he was shot in the head. He was rushed to Cedars-Sinai Medical Center where he later died.
Two suspects fled from the scene, police said. About two hours later, Los Angeles police detained a "person of interest" as he attempted to board a plane out of Los Angeles International Airport. The man allegedly drove his silver Mercedes SUV from the mall to the airport, police said. He had apparently had a dispute with some people, perhaps at the airport, Vannasing said.

"They followed him to the mall because they knew he was coming," Vannasing said. Los Angeles police officials could not immediately confirm or deny that account.

Burton was an up-and-coming rapper out of Atlanta who had recorded several singles. He was in town to work on his first album, slated to be released this summer on Jive Records, Vannasing said. His first single, released in 2007, was "Who the f*** is that?"

The shooting rattled shoppers and diners. At a Chipotle restaurant next to the valet area, 10 people were eating when the shots rang out.

"The customers were yelling 'close the store, close the store, because somebody is shooting,' " said Elsa Hernandez, general manager of the restaurant.

The center is normally quite peaceful, said Hernandez, who's worked at the restaurant for six years.

"This is the first time this has happened here," she said.

Newton Cacho, 31, works across the street from the Beverly Center. "I'm very surprised something like this happened here. You come to a nicer part of town and you don't expect this," Cacho said.

SOURCE
Sad and shocking. Our prayers and condolences go out to his friends/family. Hit up his MySpace to leave your condolences.
Be the first to receive breaking news alerts and more stories like this by subscribing to our mailing list.