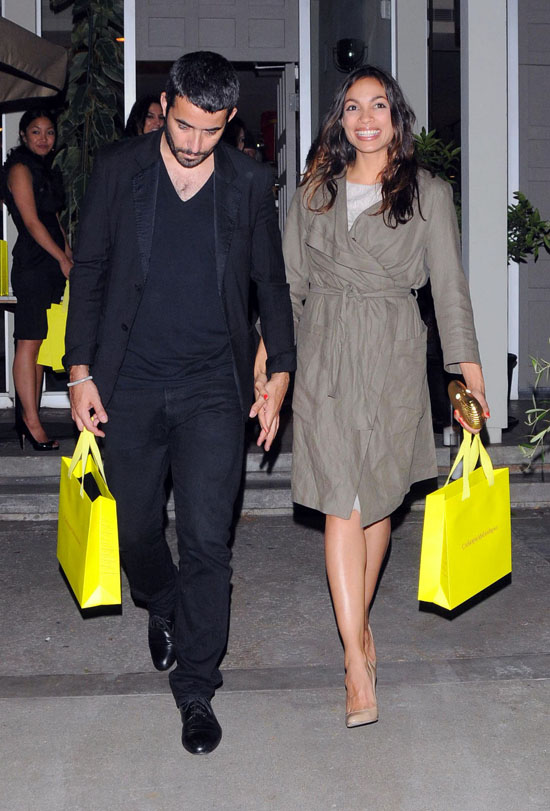 The paparazzi snapped up some photos of actress Rosario Dawson and an unidentified male friend Thursday night as the two left a Catherine Malandrino shop with gift bags in West Hollywood, CA.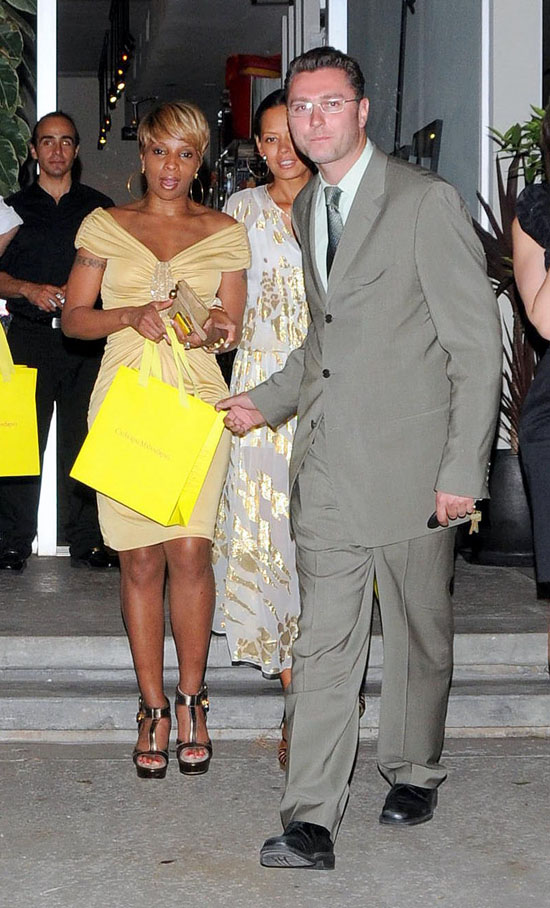 Singer Mary J. Blige was also spotted Thursday night as she left the West Hollywood Catherine Malandrino shop with gift bags in her hands.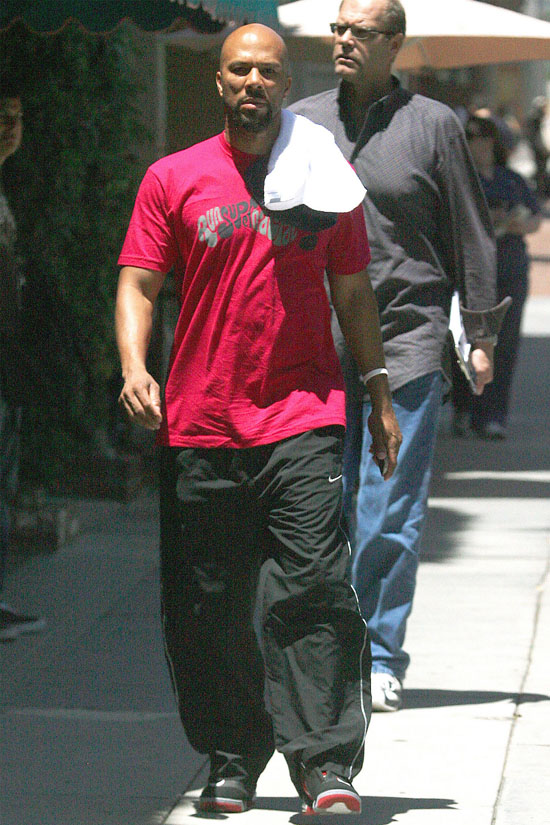 Terminator Salvation co-star Common was spotted Thursday afternoon as he left the doctor in Beverly Hills, CA.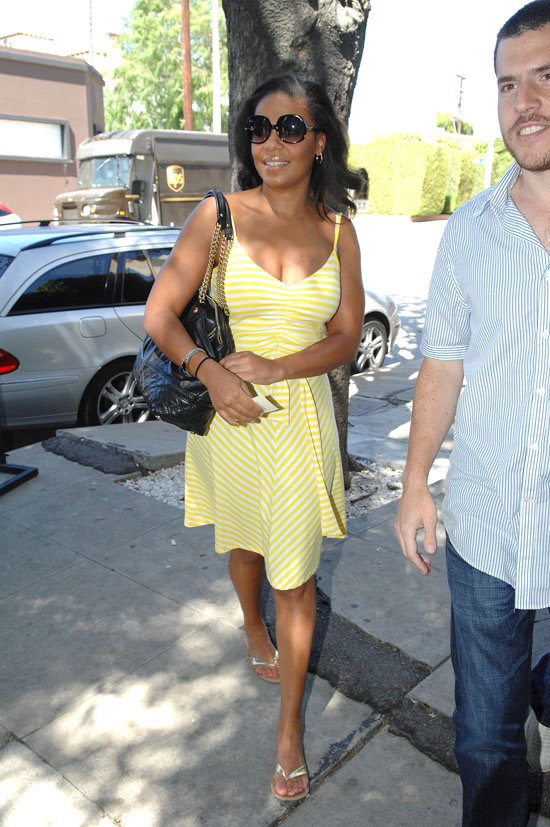 The West Hollywood paparazzi caught a glimpse of actress Sanaa Lathan Thursday afternoon as she made her rounds in the city of flashing lights.
Rihanna and her favorite yellow umbrella were spotted Wednesday night as they let Da Silvano Restaurant in New York. RiRi kept it conservative this time around with a white pantsuit, a leopard print blouse and gold pumps.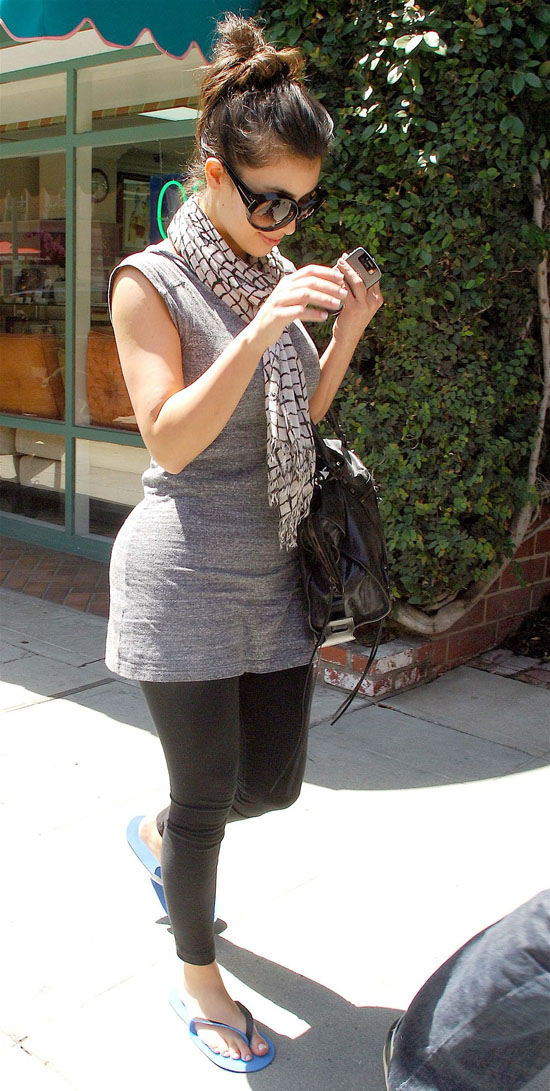 Kim Kardashian was spotted checking her Crackberry as she left Beverly Hills Nail Design Wednesday afternoon. She just had to get that pedi after returning from NYC. Gotta keep those toes in check!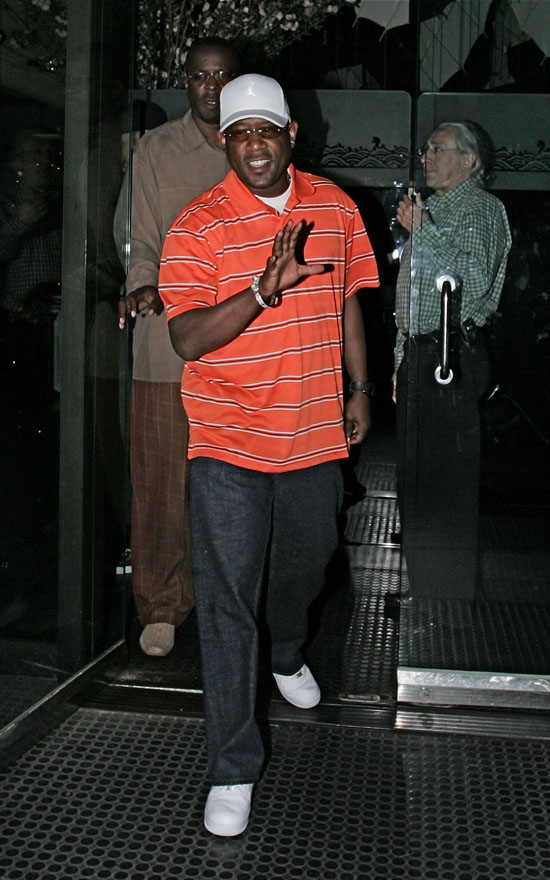 Actor/comedian Martin Lawrence was spotted Tuesday night as he left a dinner with Jamie Foxx at Mr. Chow's in Los Angeles. The pair reportedly discussed a collaboration of some sort. Interesting…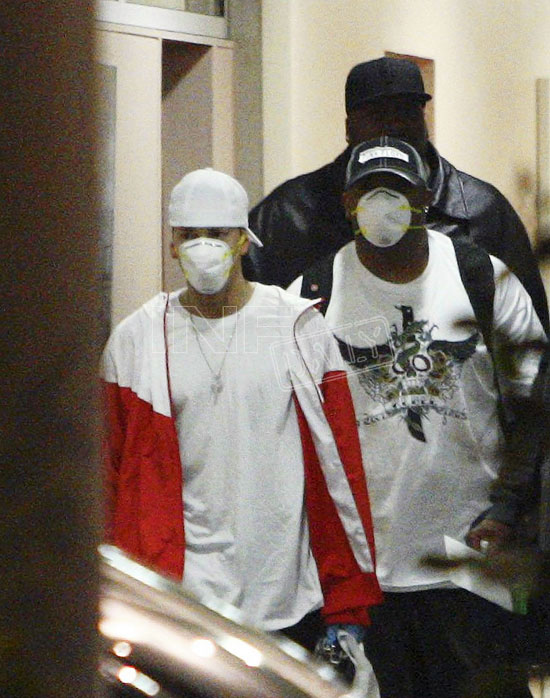 You can barely see his face, but that there is rapper Eminem walking around in Paris, France wearing a swine H1N1 flu mask earlier this week. Either somebody is trying to keep a clean bill of health or he's trying to be as incognito as possible, using the virus outbreak as an excuse to wear that mask.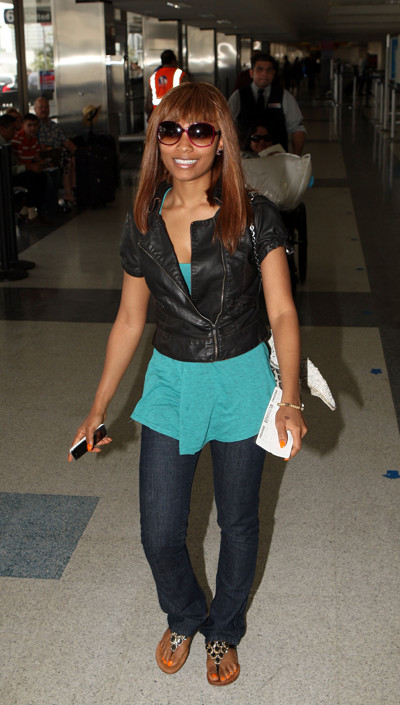 Singer Teairra Mari, who just recently released a new music video, was spotted at LAX airport earlier this week dressed down rocking a pair of flat sandals. Be on the lookout for upcoming sophomore album At That Point, which will be relased this July under Warner Bros. / Fo' Reel Ent.
PHOTOS: WENN // GETTY IMAGES // WIRE IMAGE // E-MAILED TO US